Bathrooms with Shower
3 bathrooms with shower
Bedrooms
5 air-conditioned rooms
Maximum number of guests
12
Distance from the sea
200m from the sandy beach
Minimum number of guests
8
Free Wifi connection
Free Wi-Fi
Air conditioning
Yes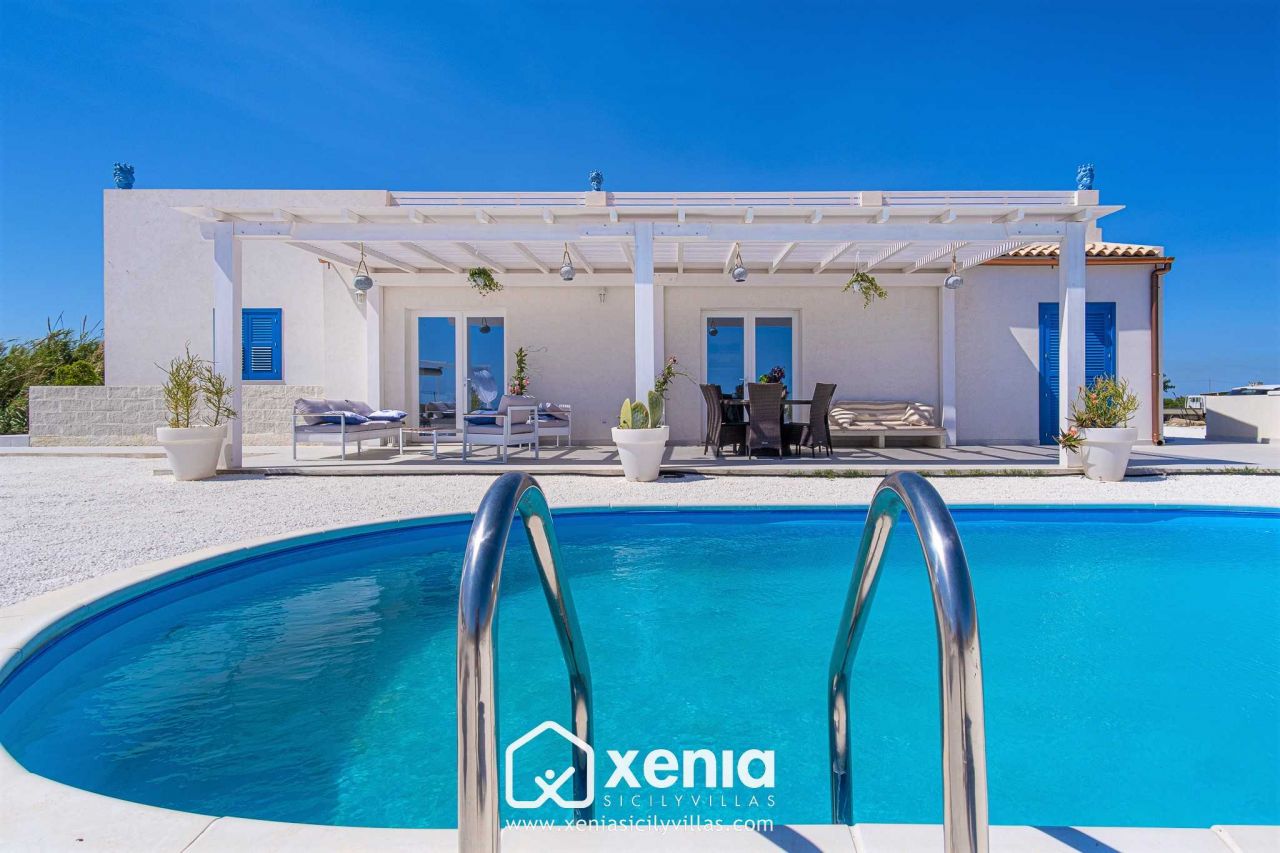 1-87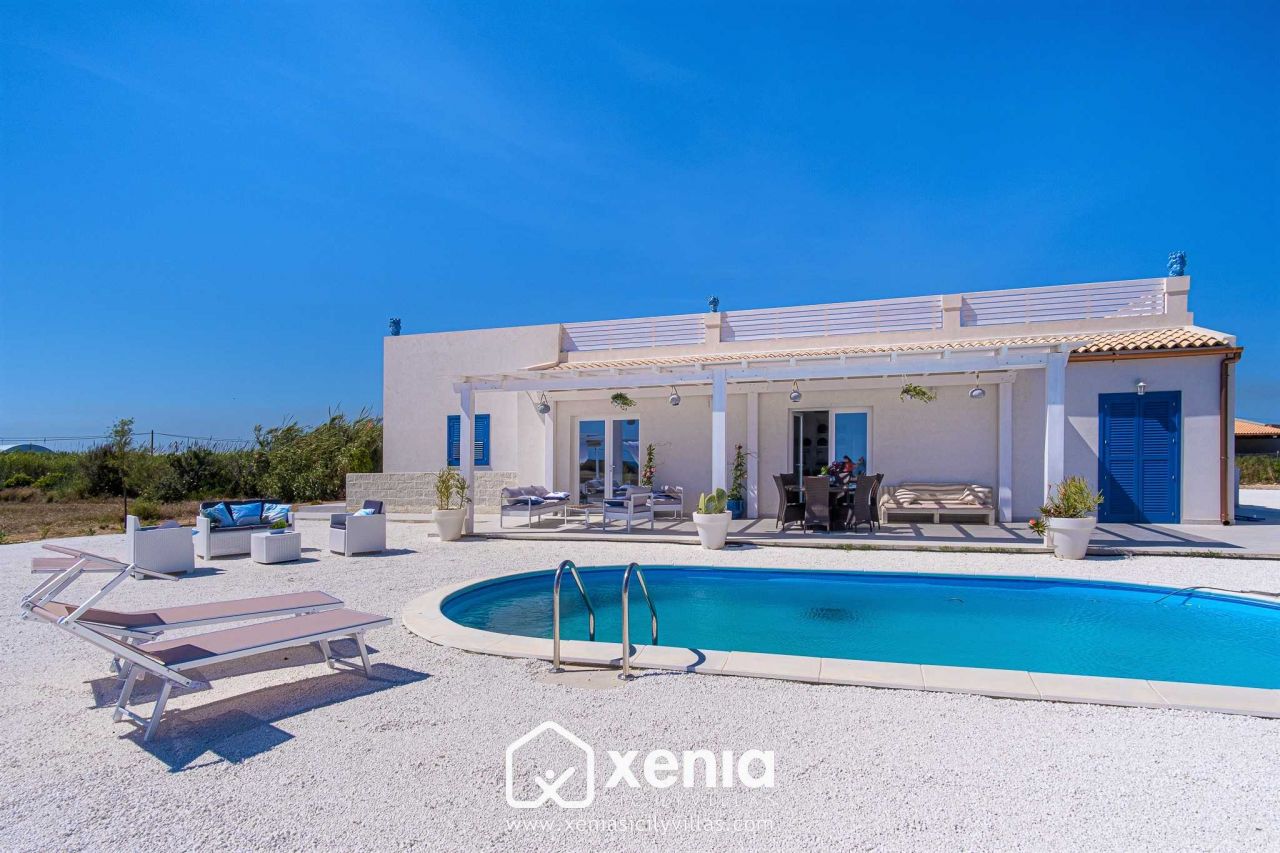 2-87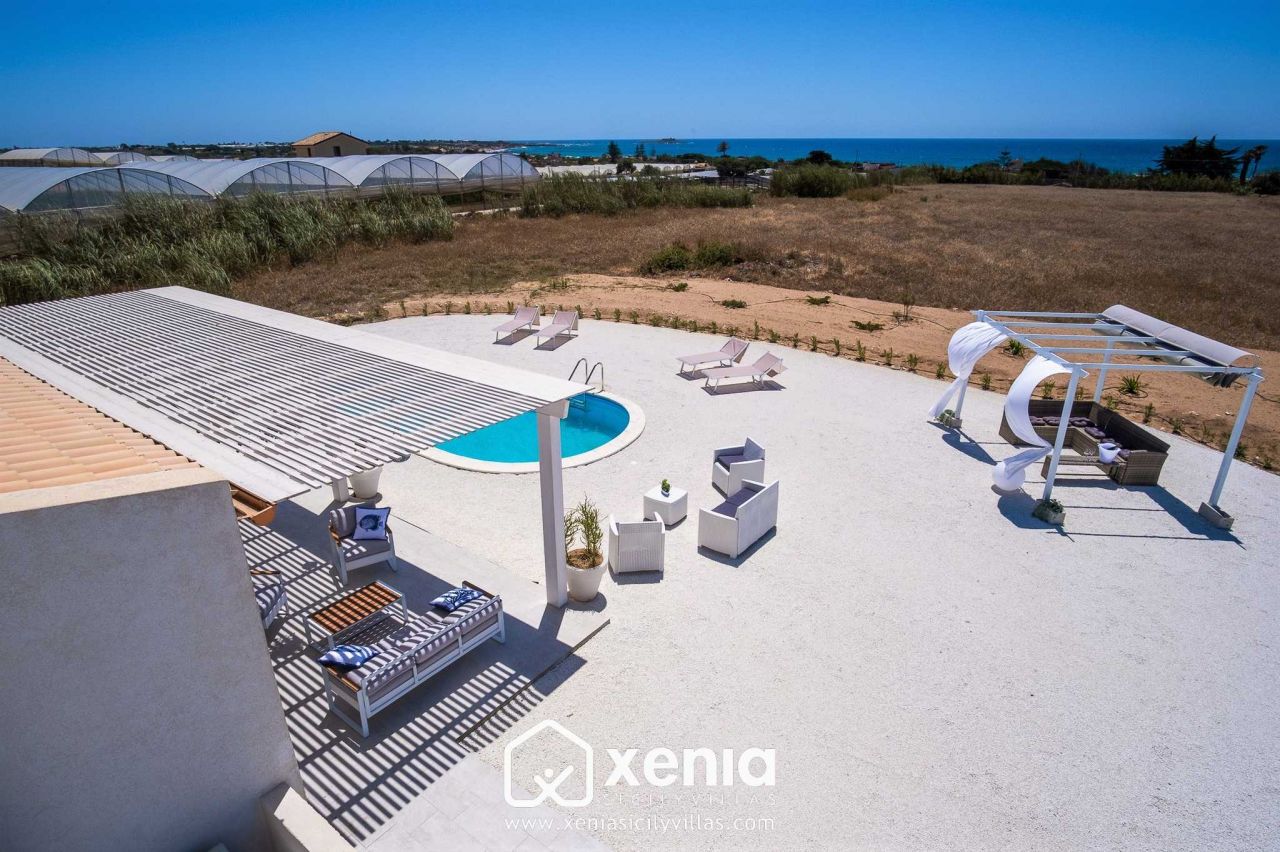 4-87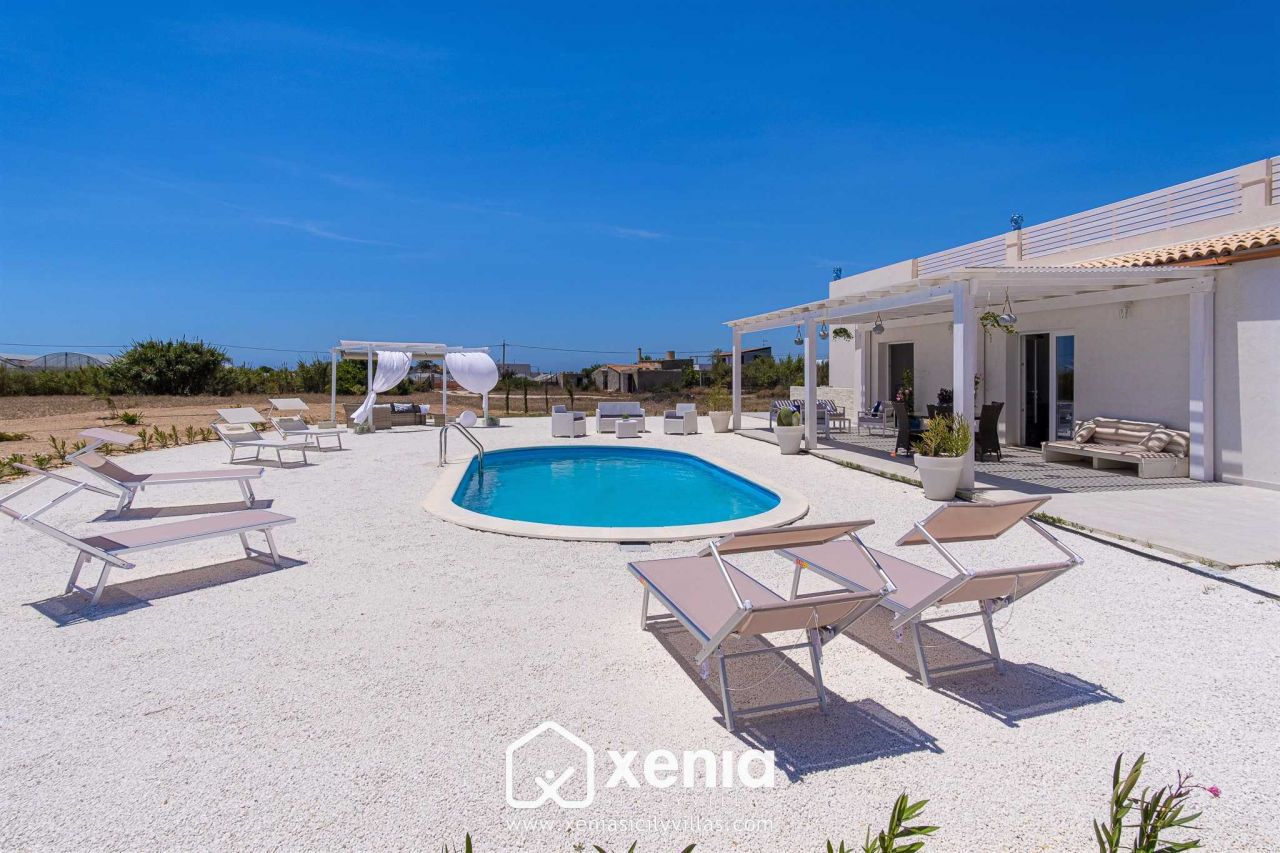 5-87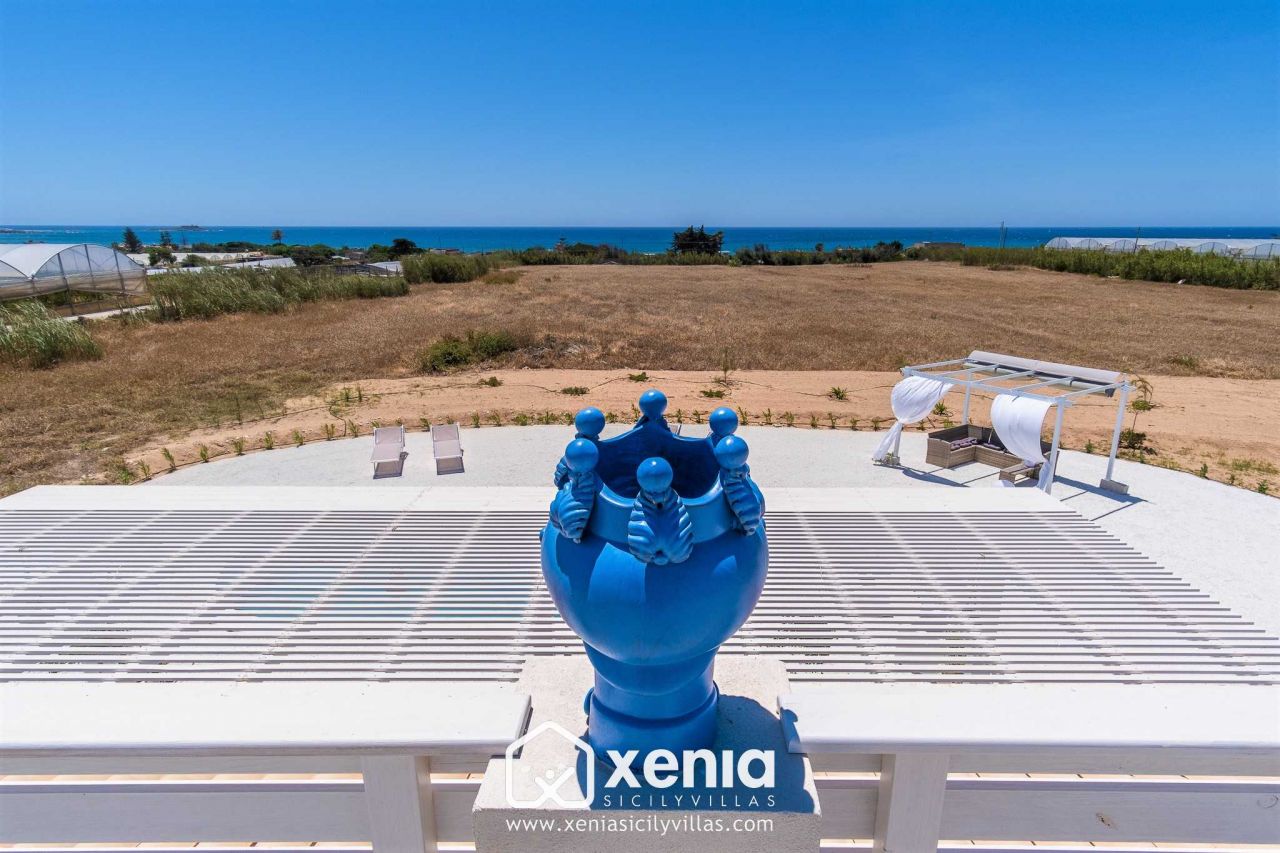 6-87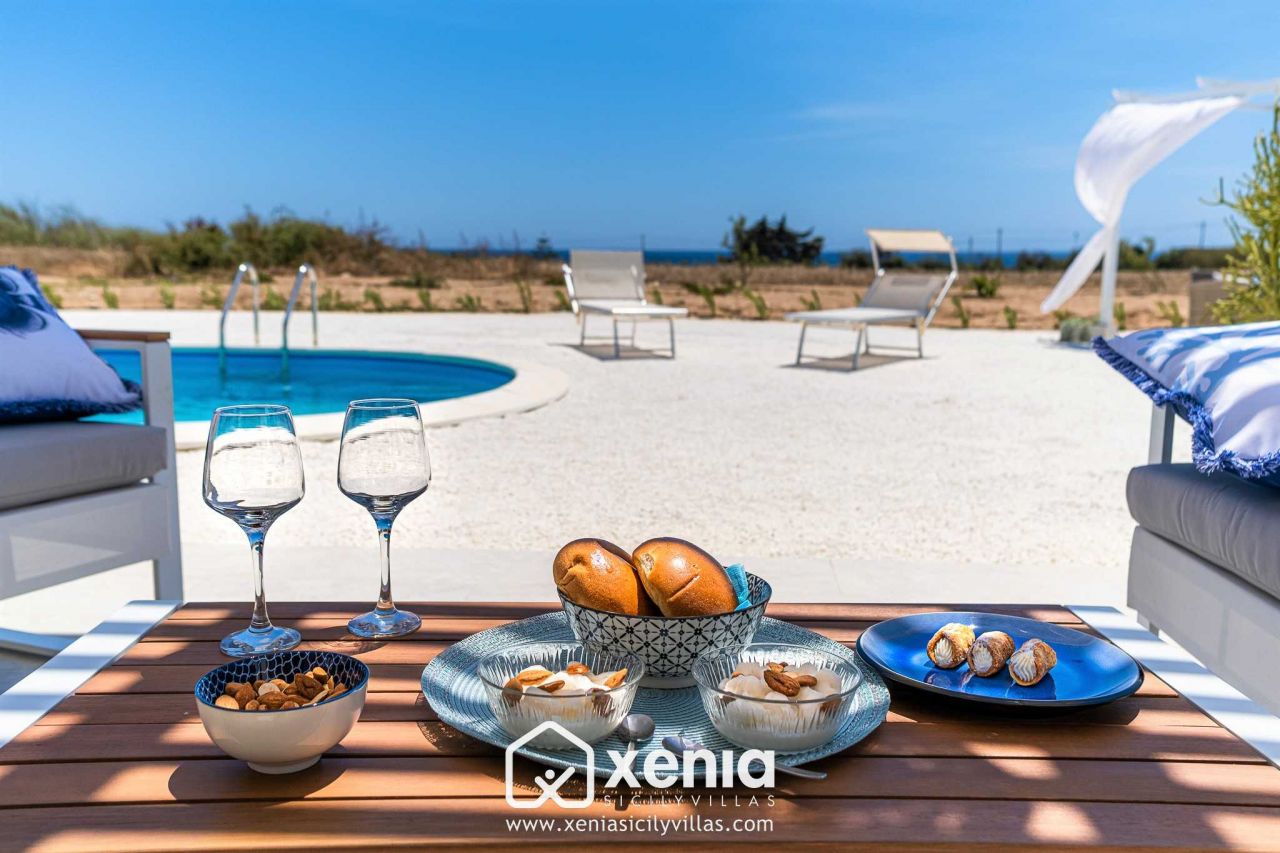 7-87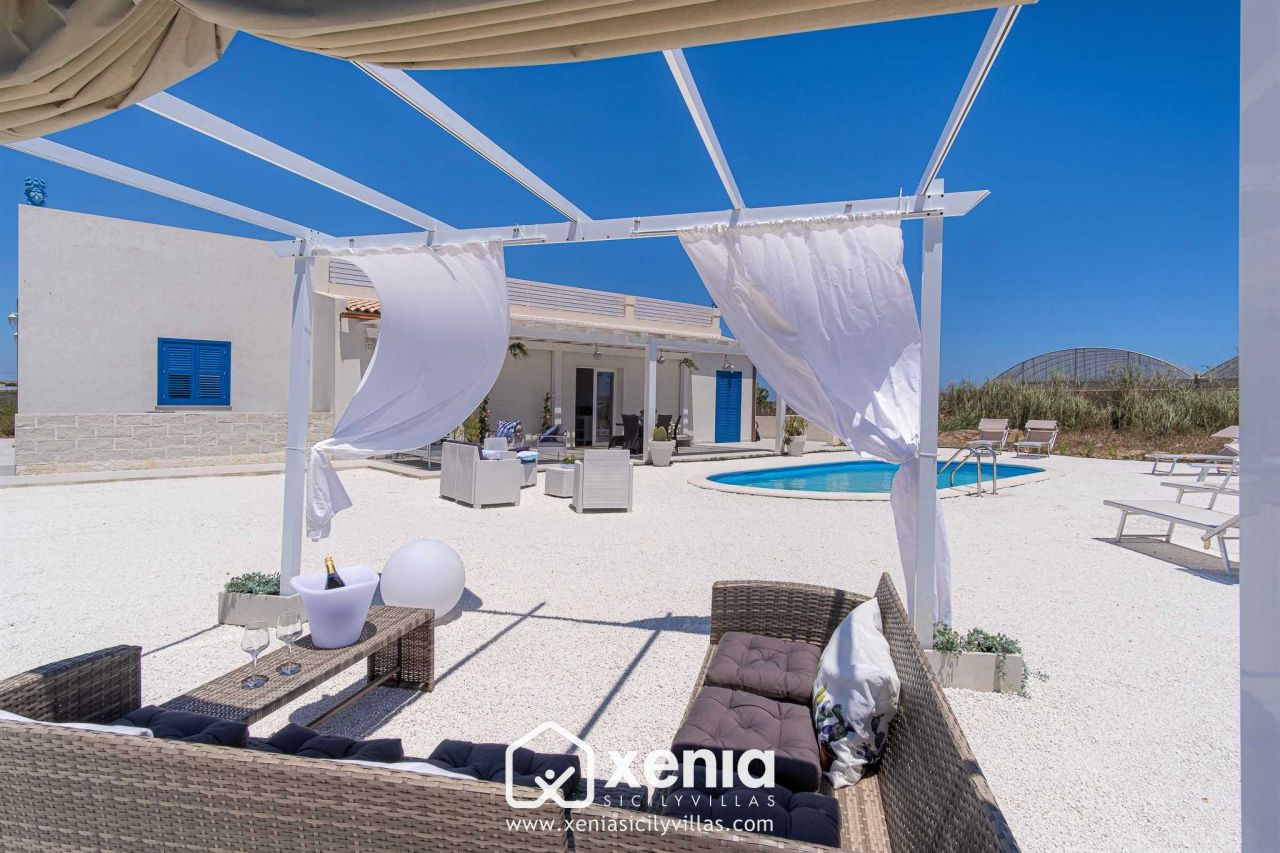 8-87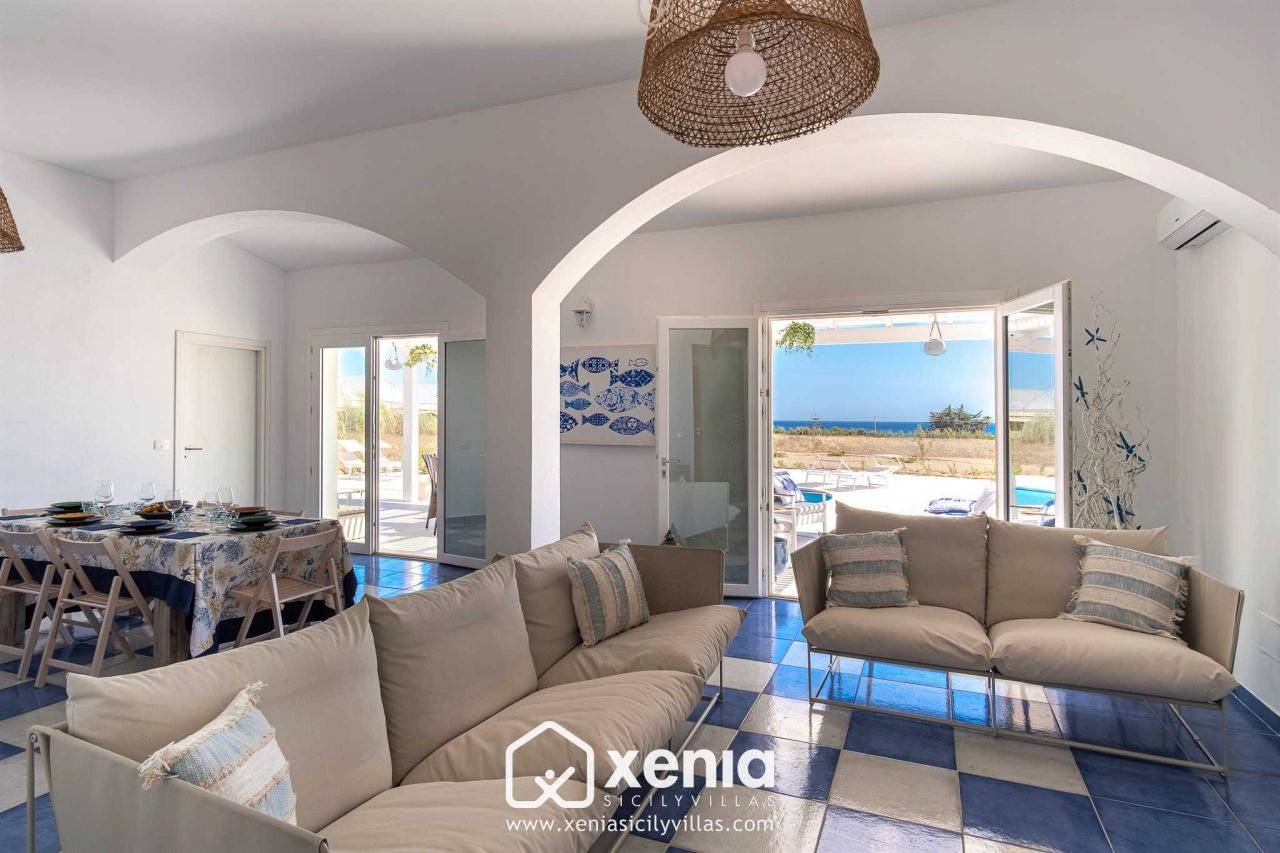 10-87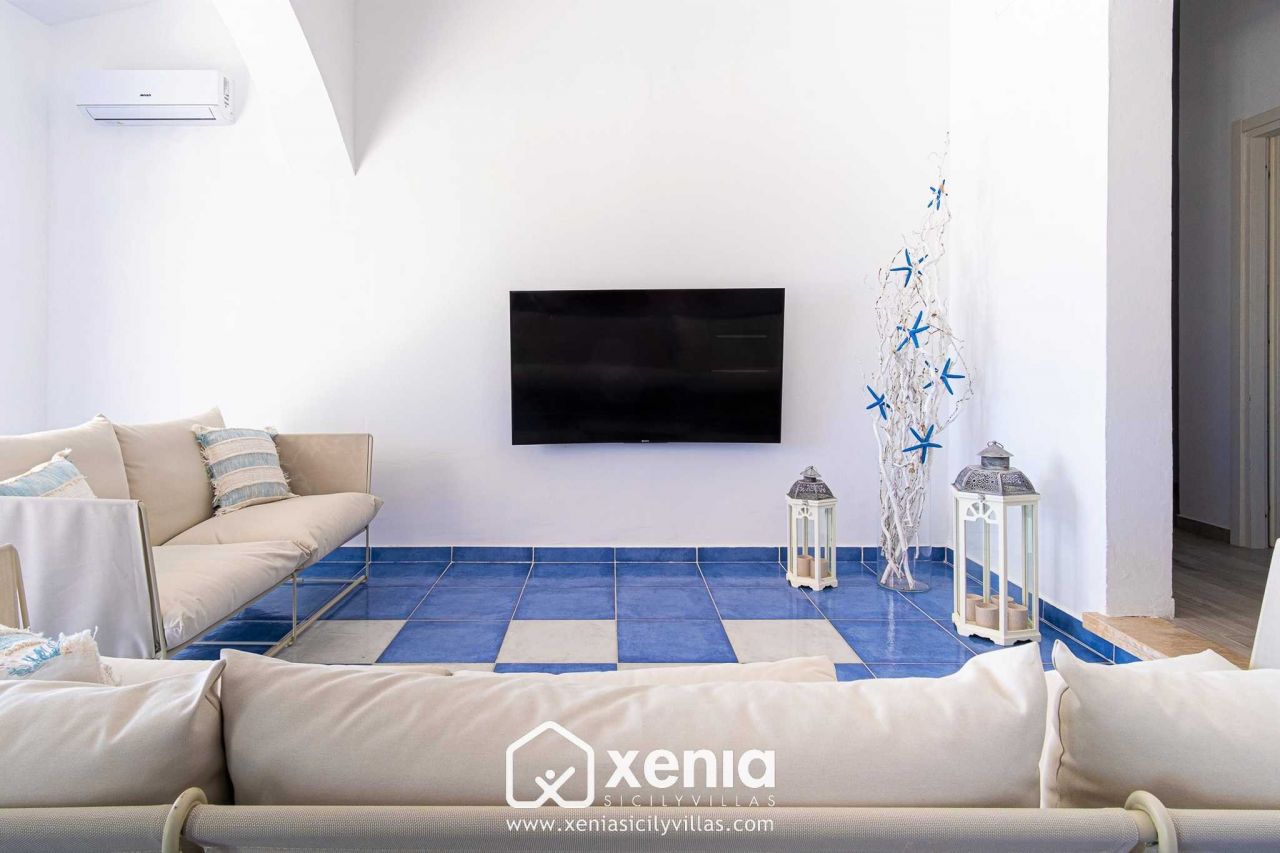 11-87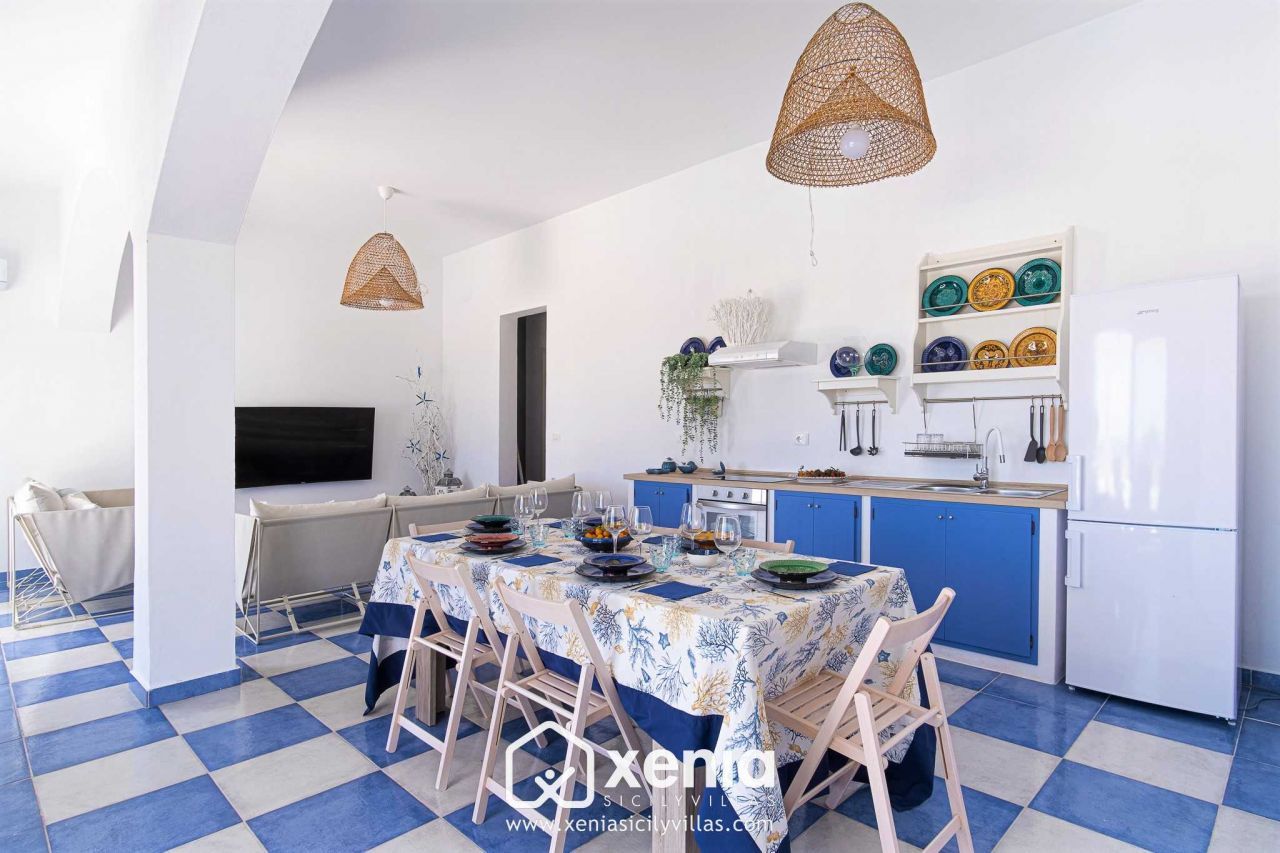 12-87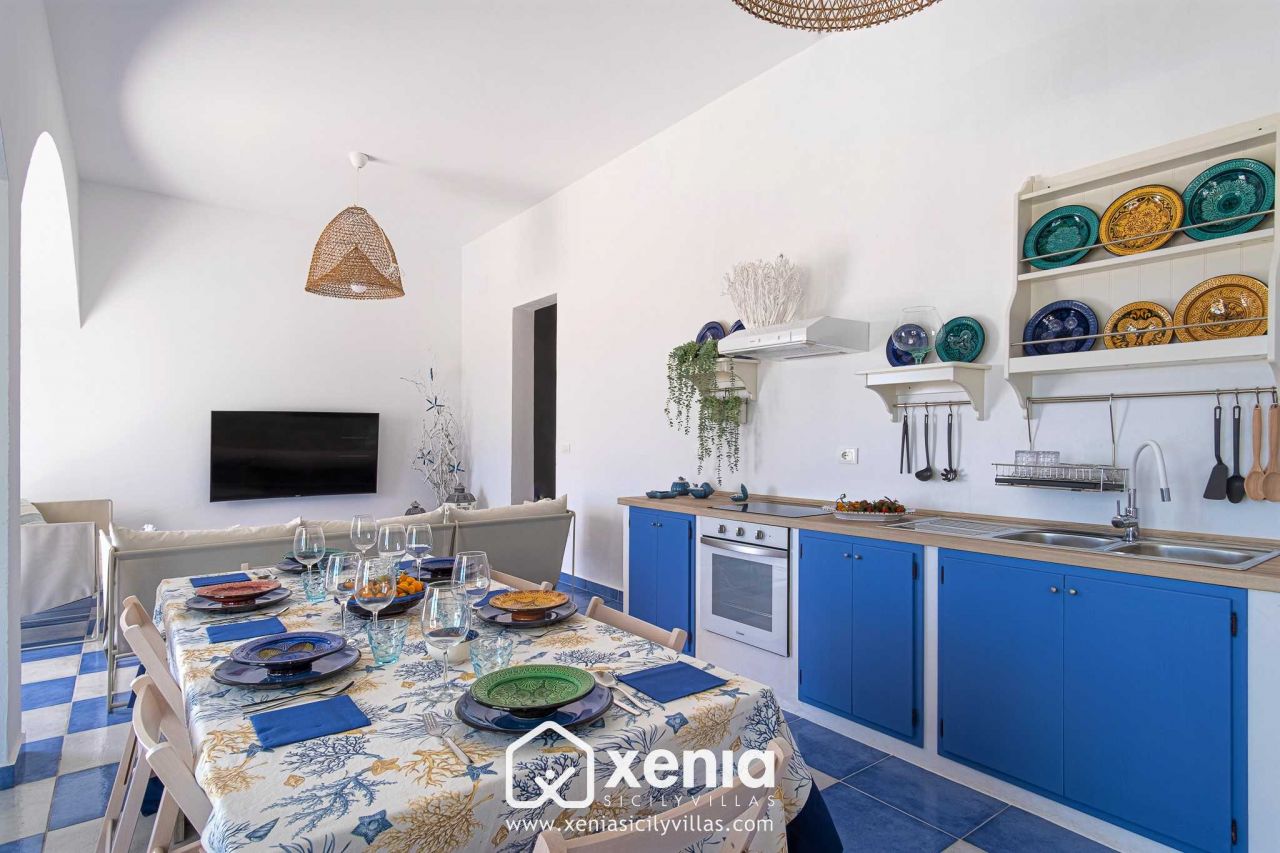 13-87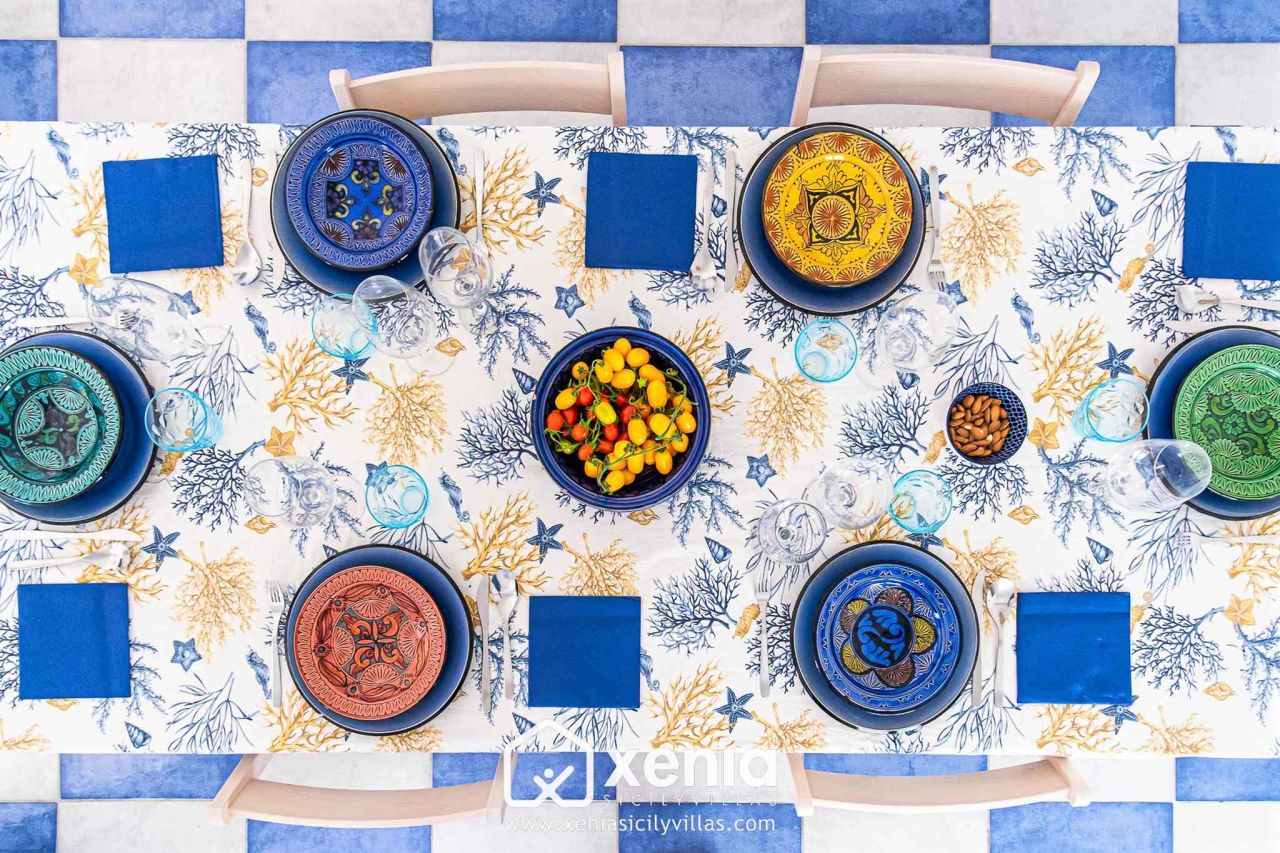 14-87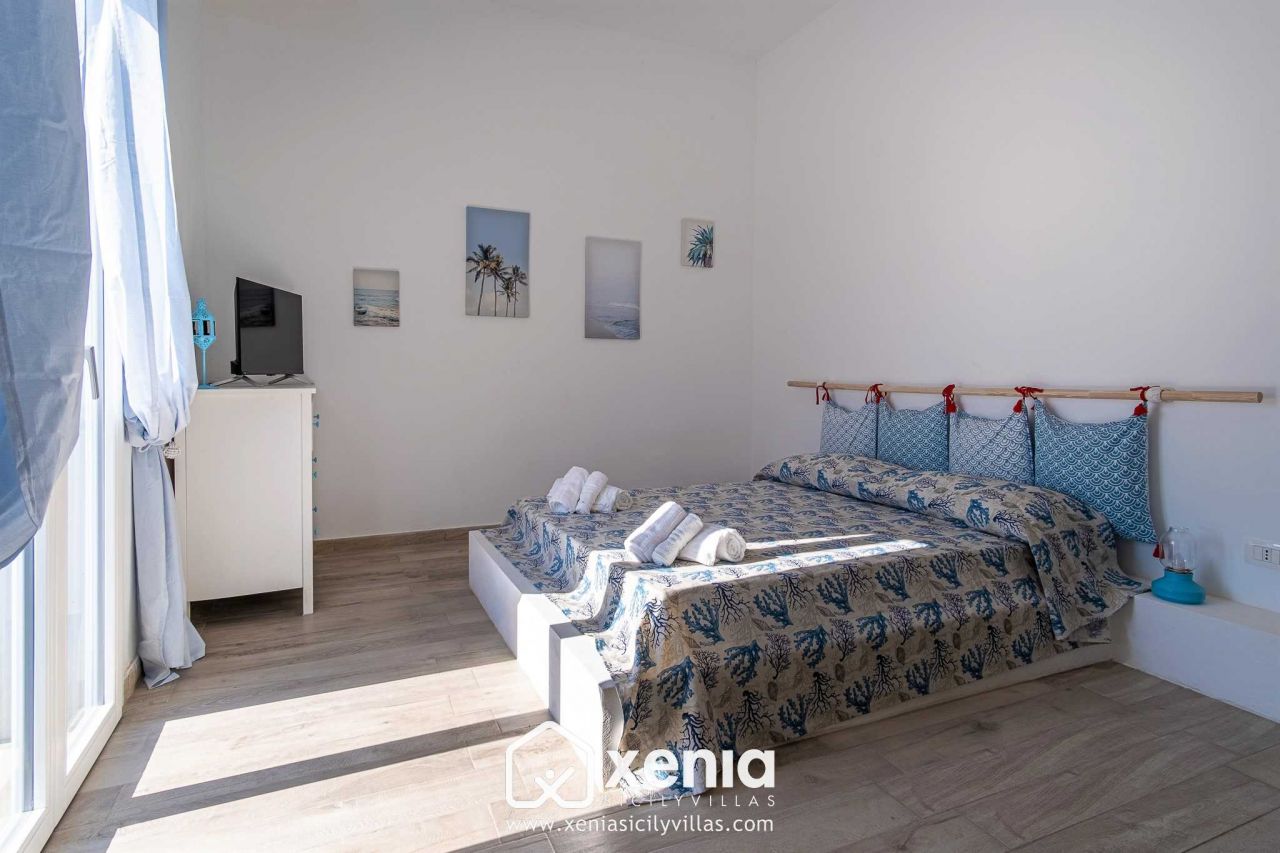 15-87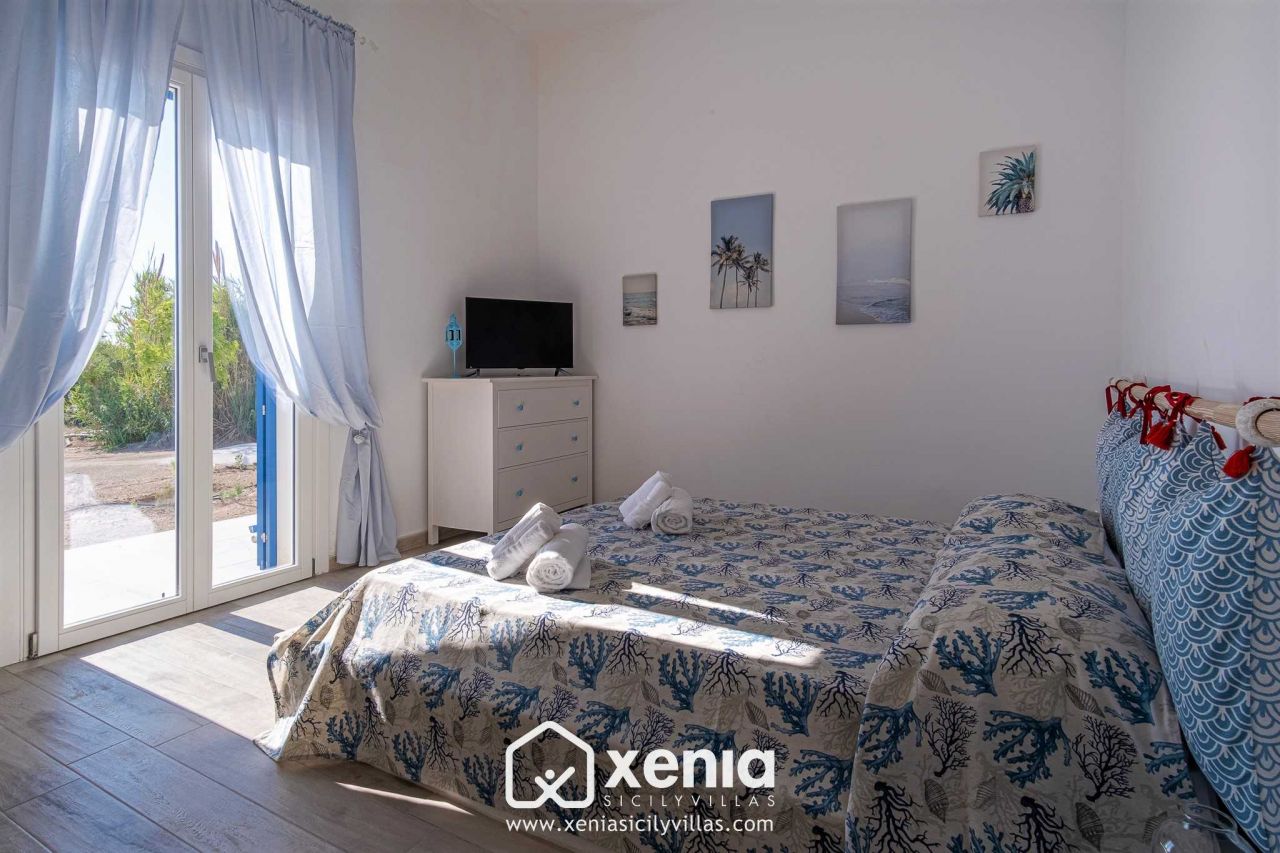 16-87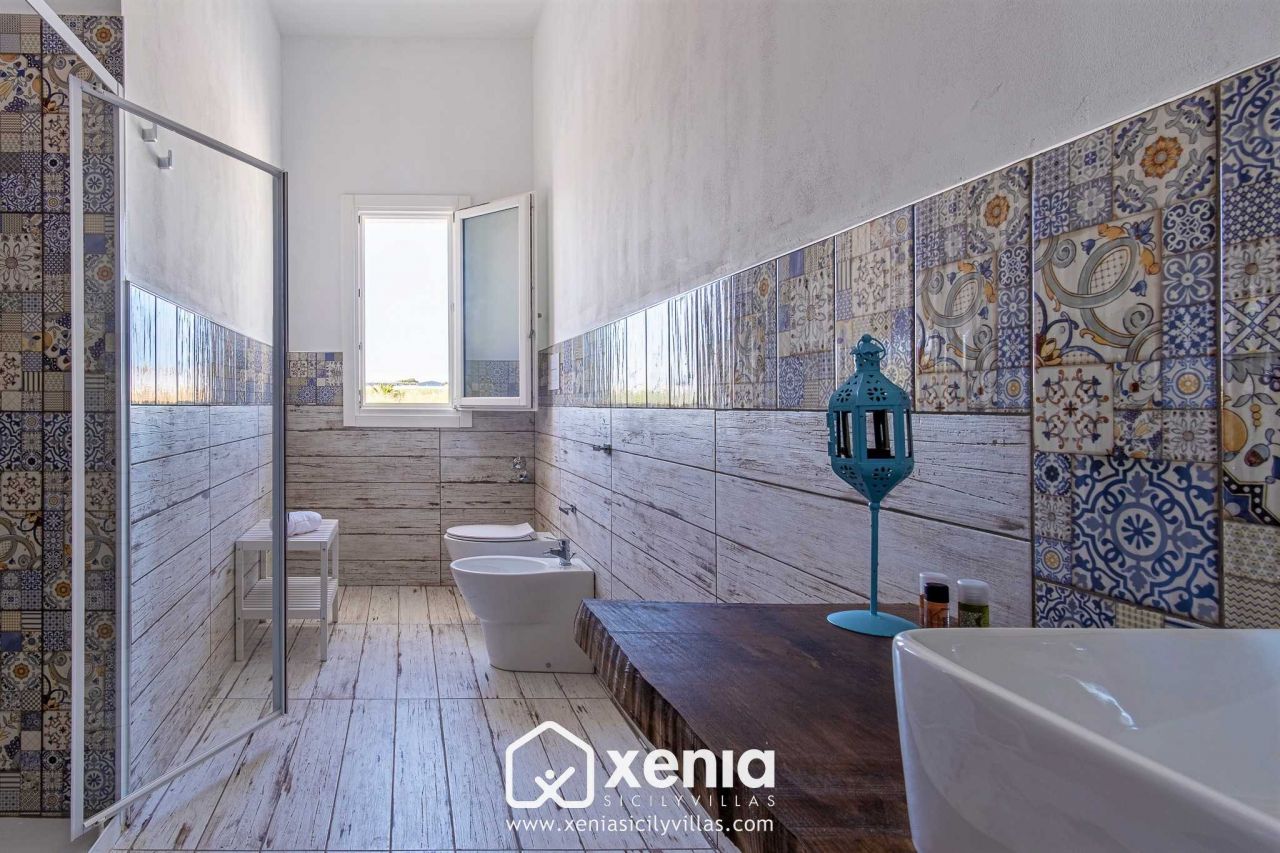 17-87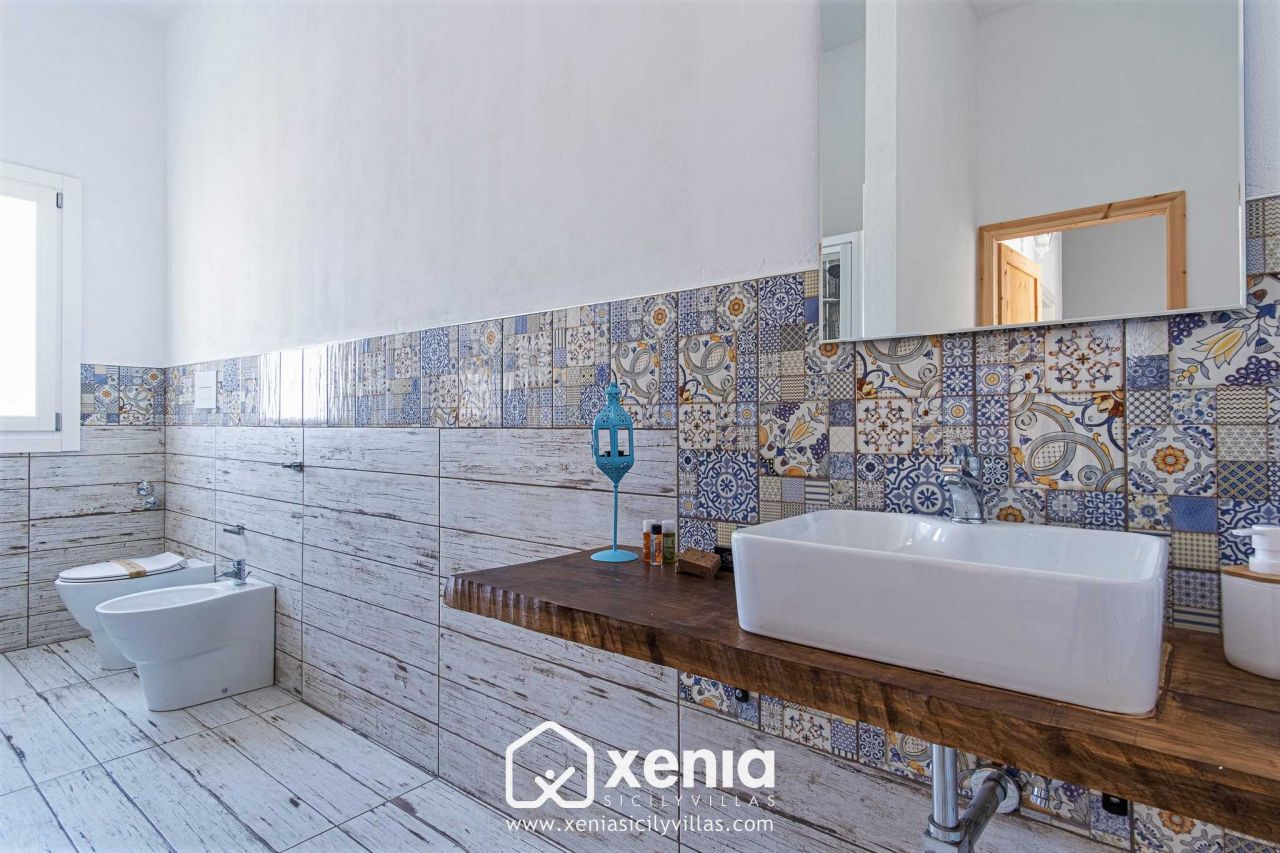 18-87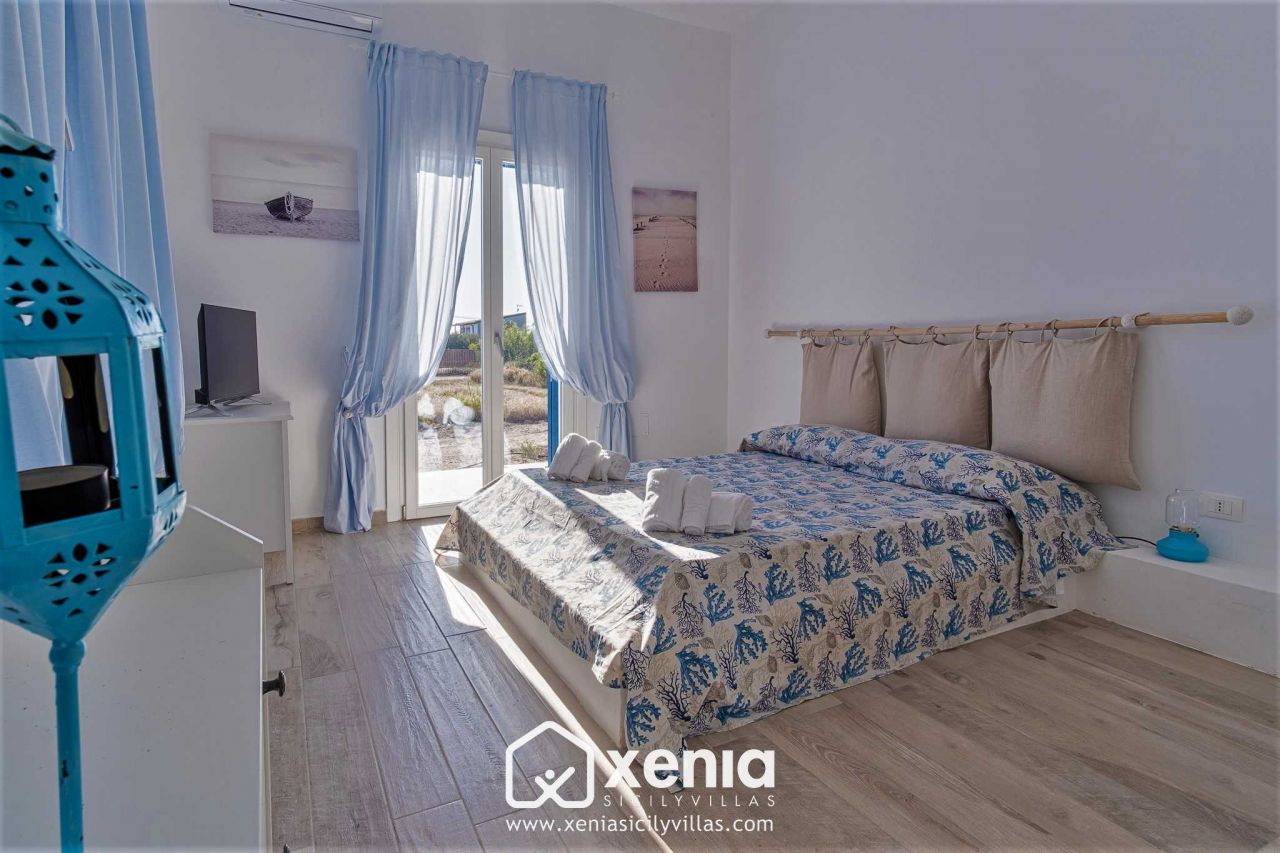 19-87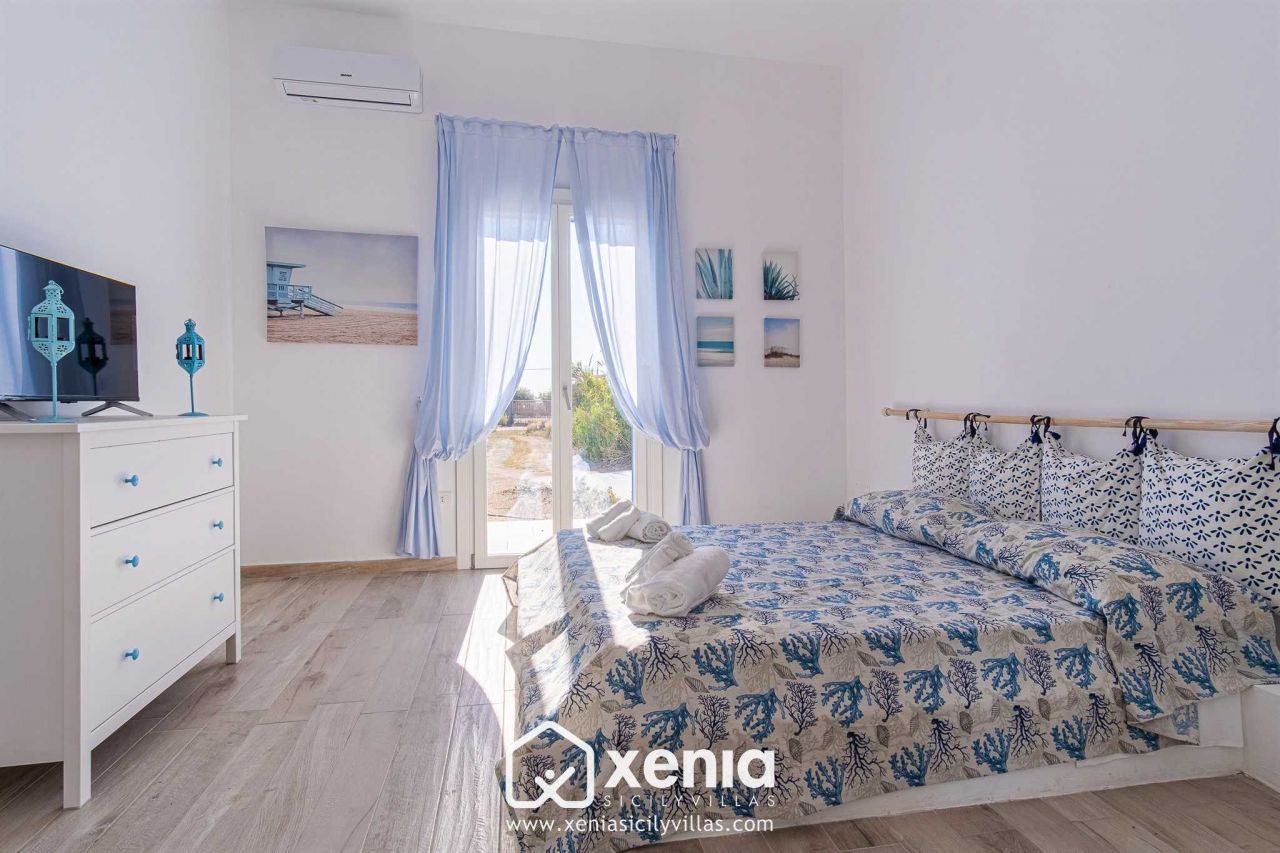 20-87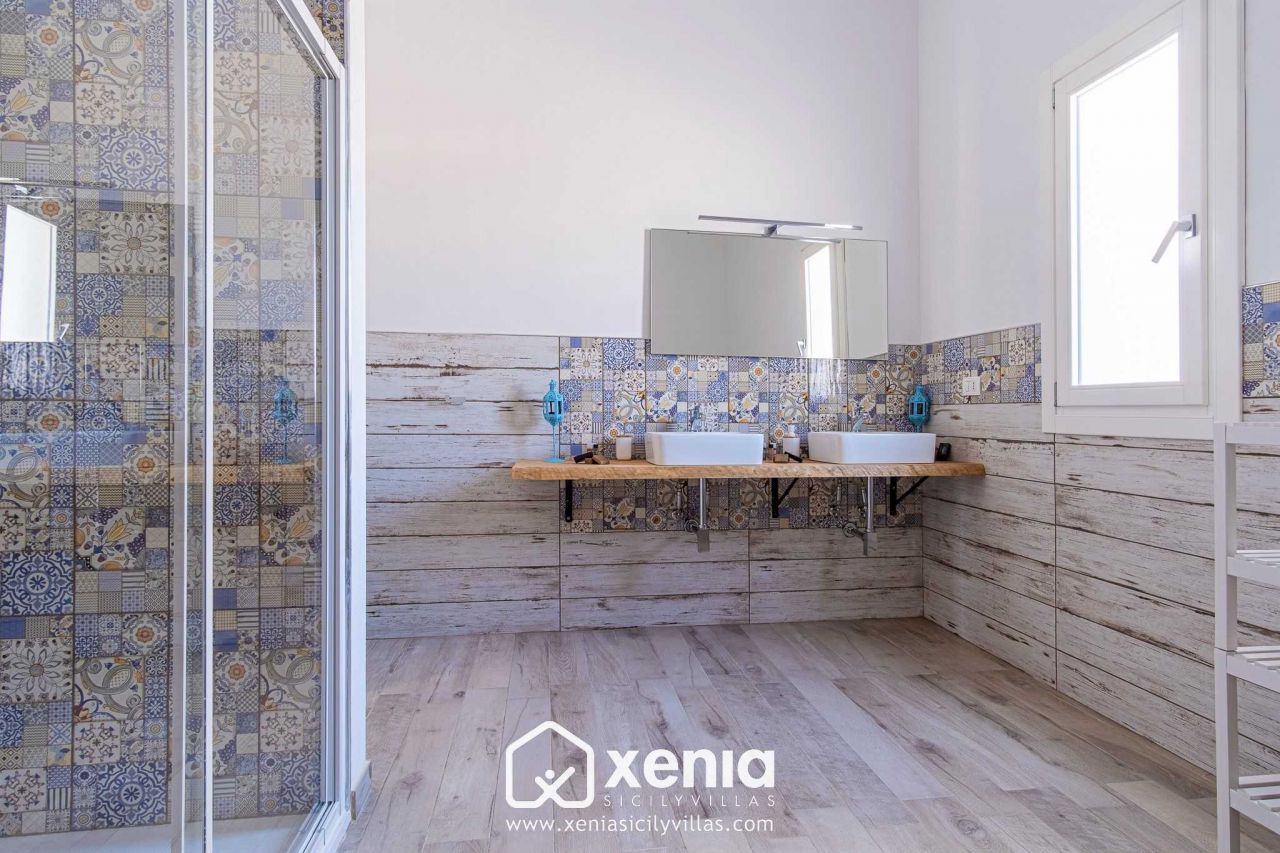 21-87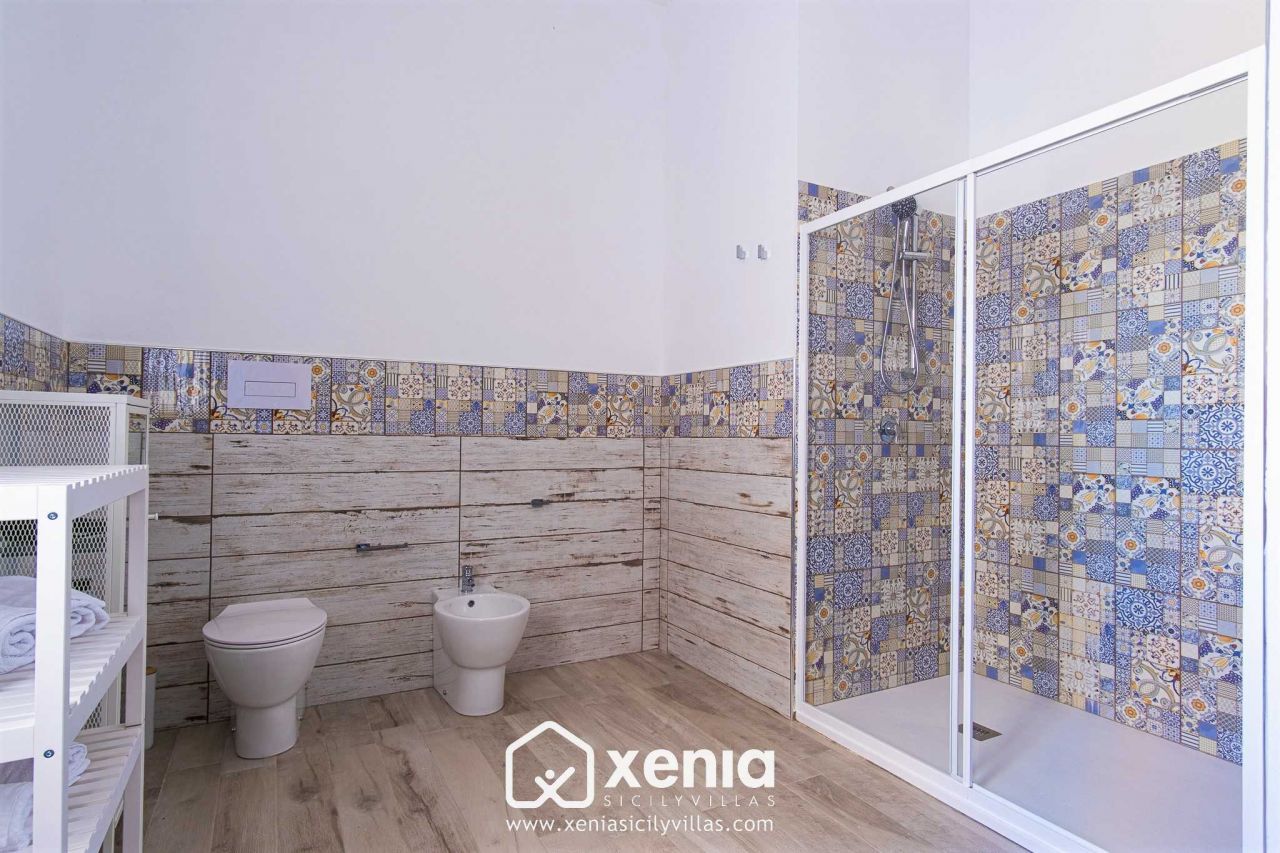 22-87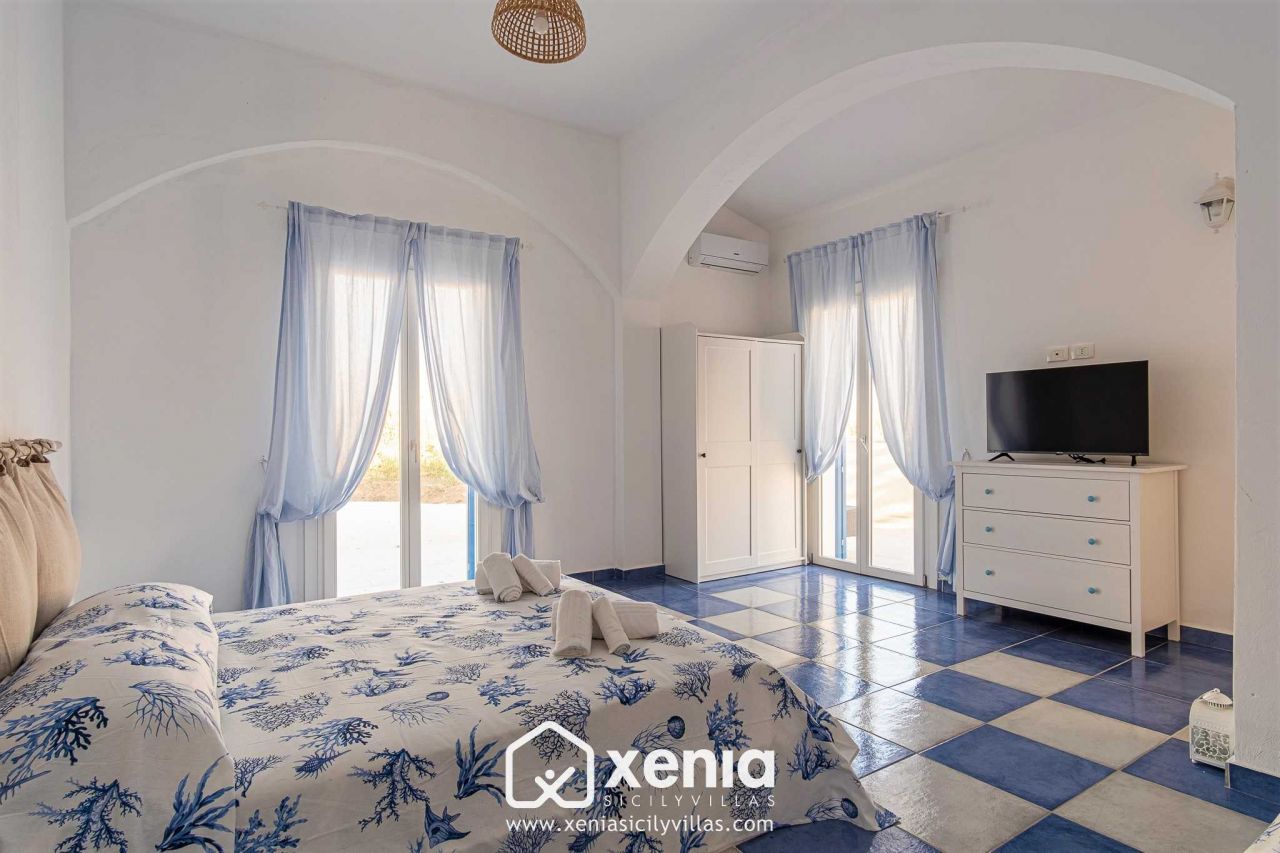 23-87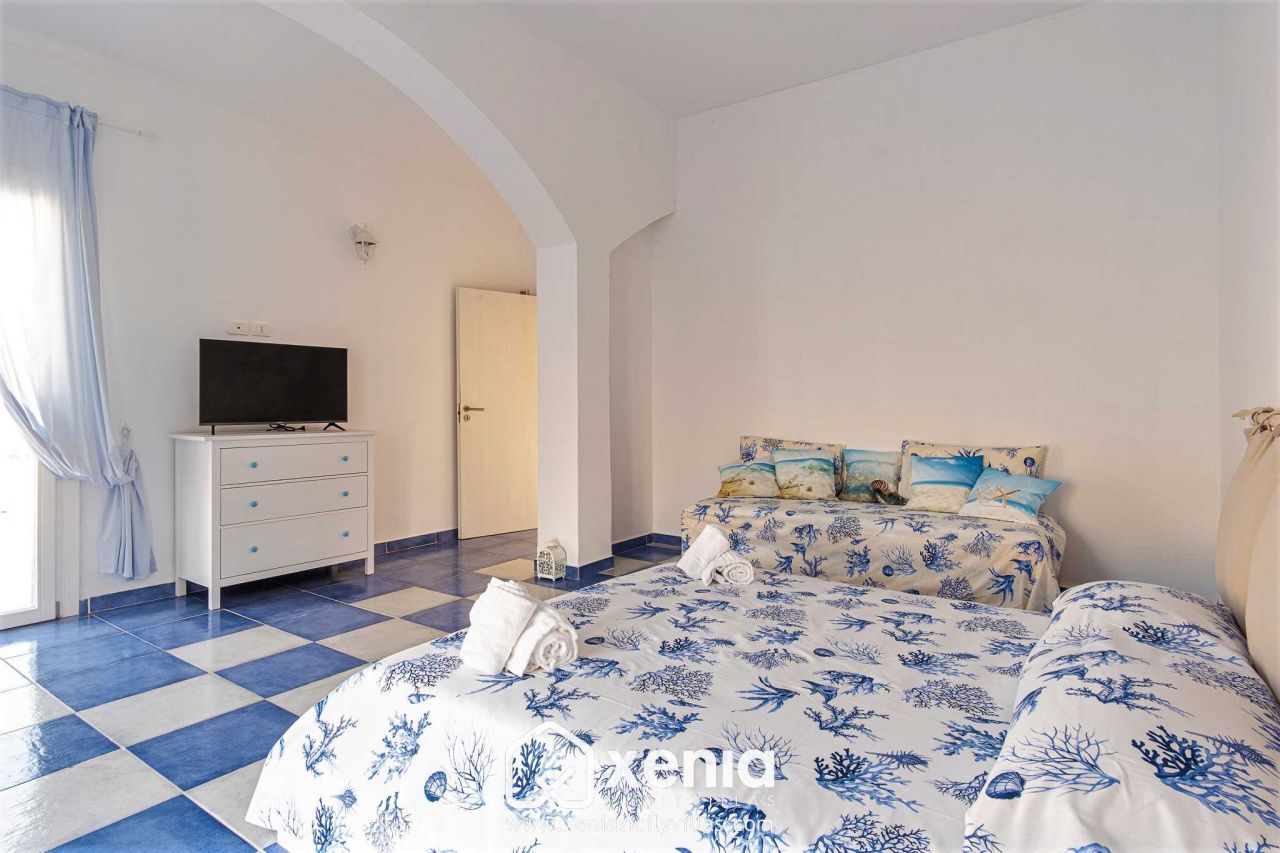 24-87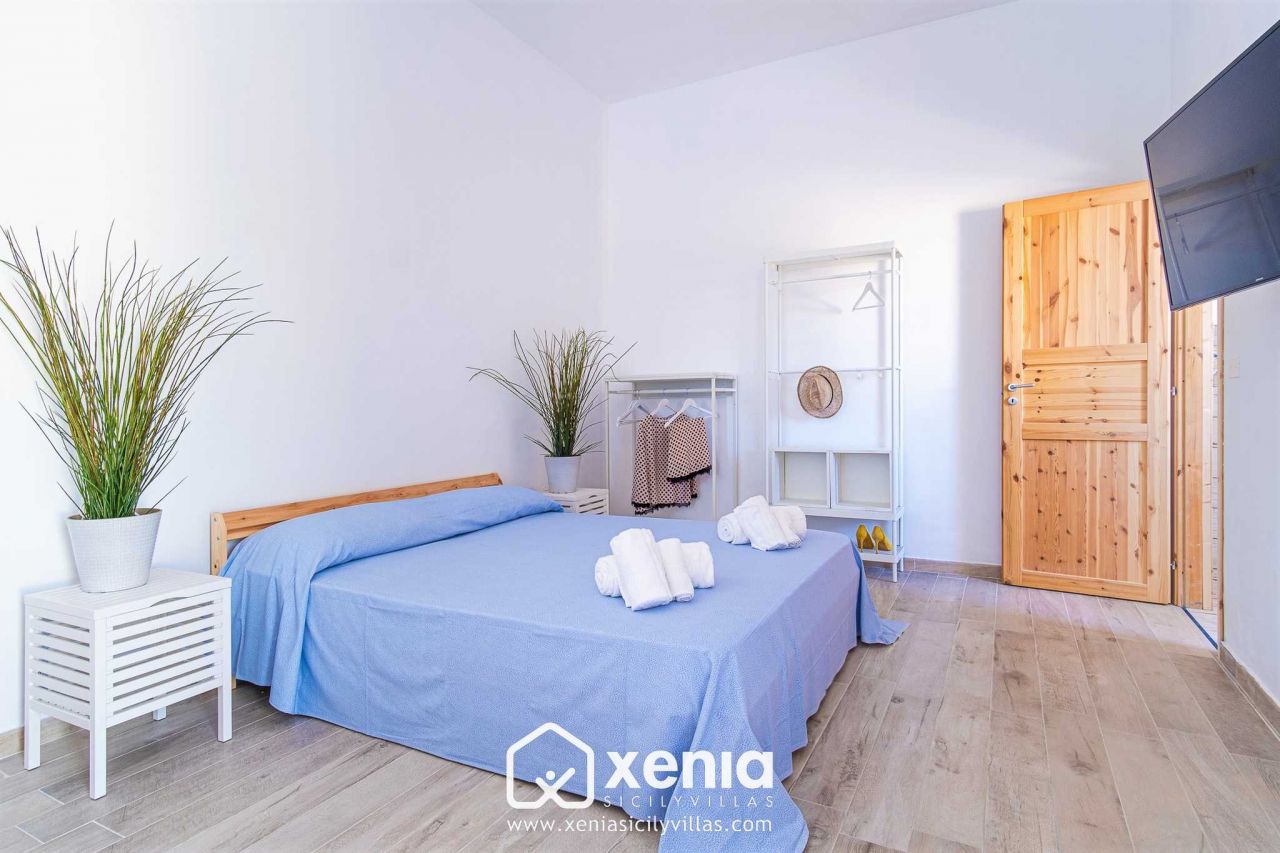 25-87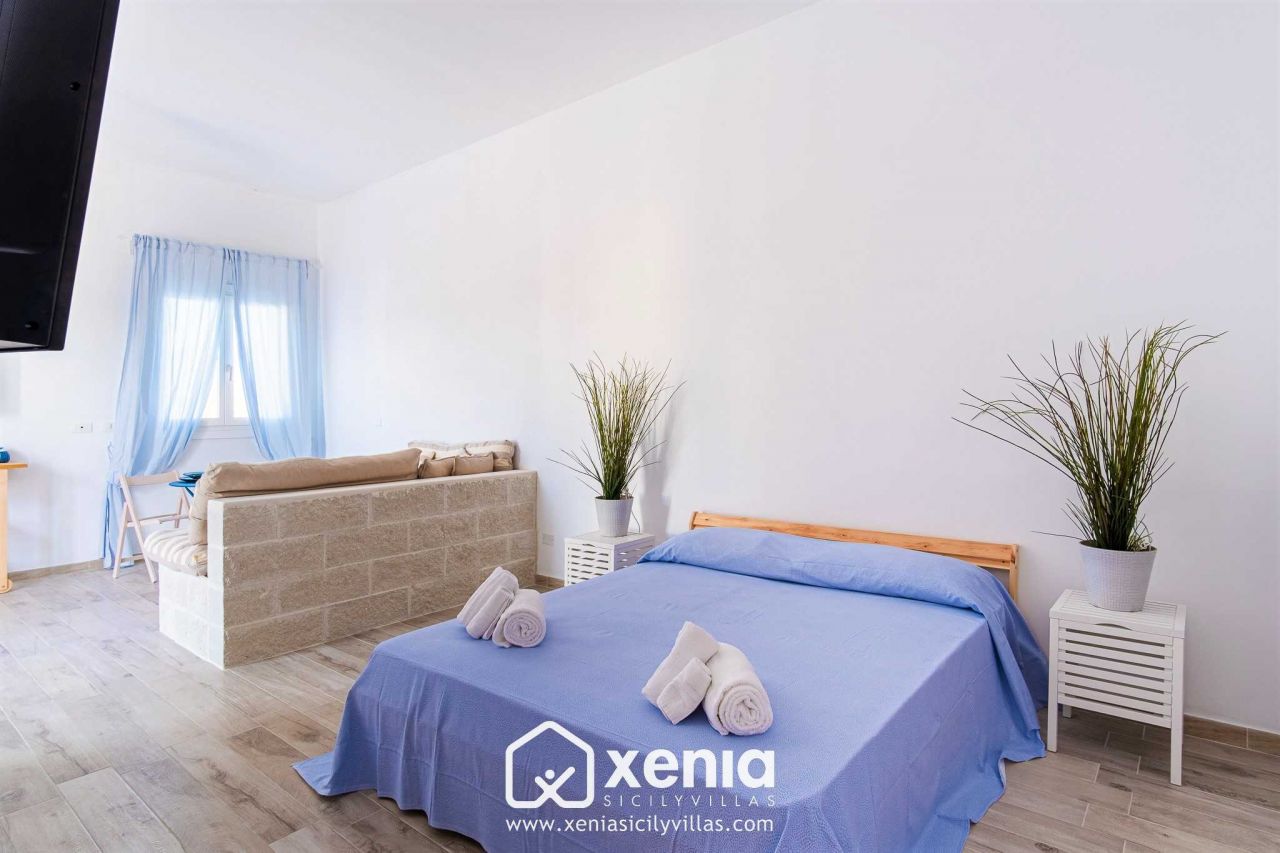 26-87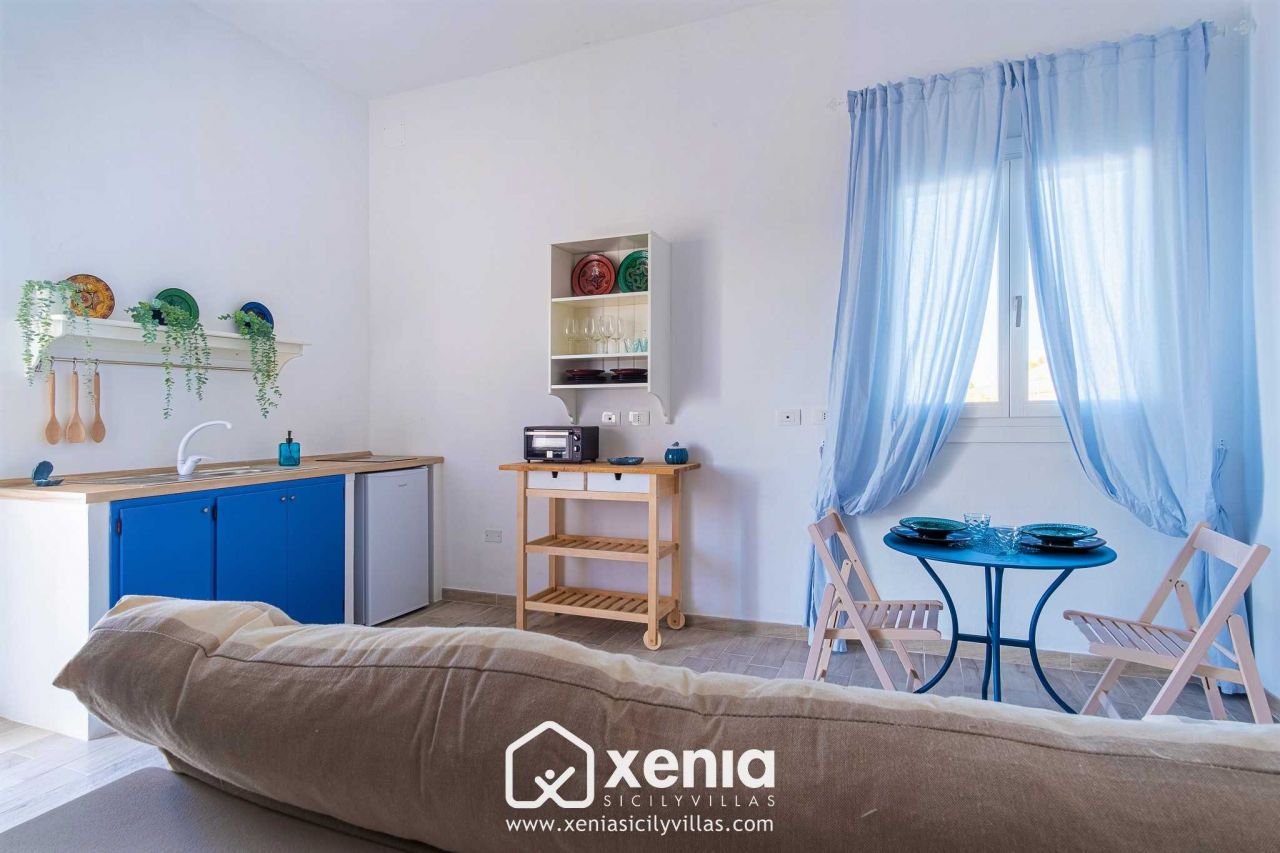 27-87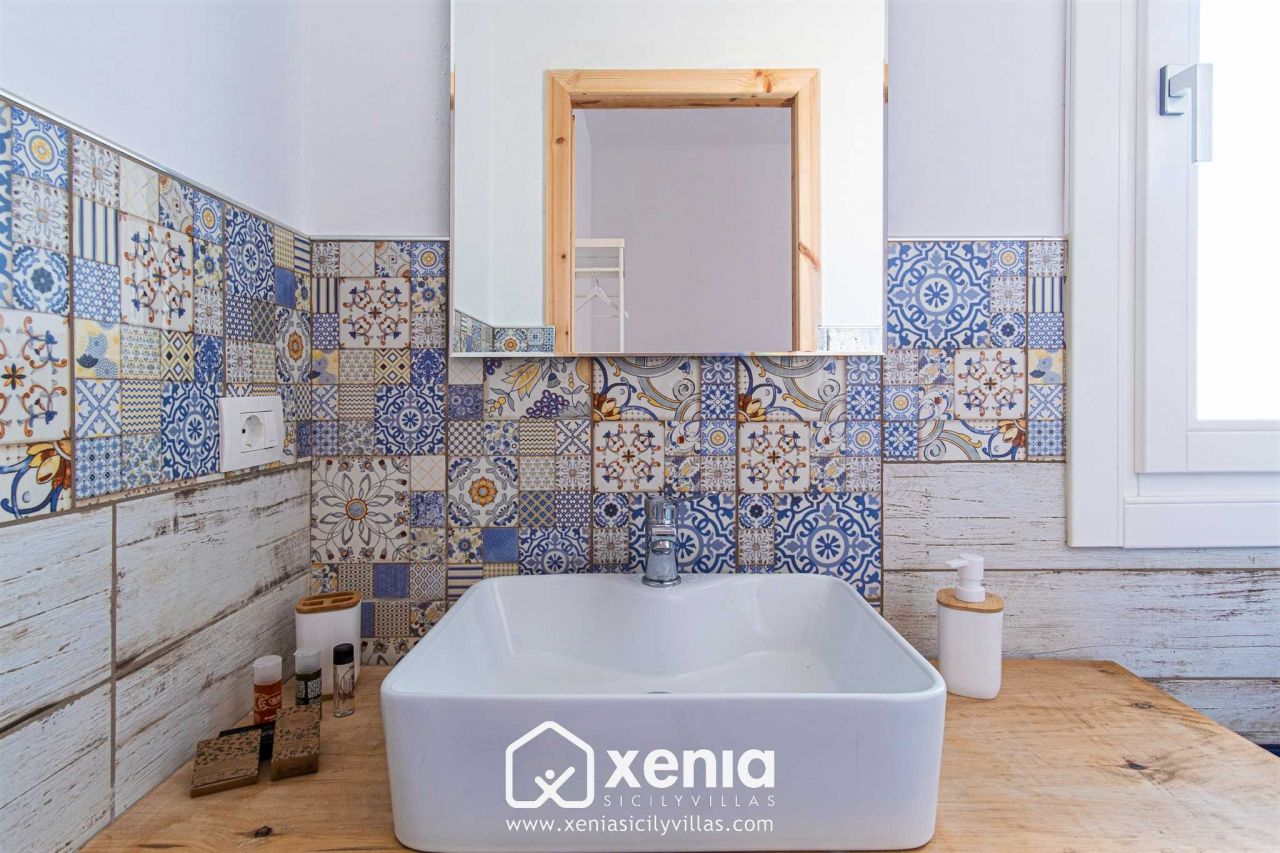 28-87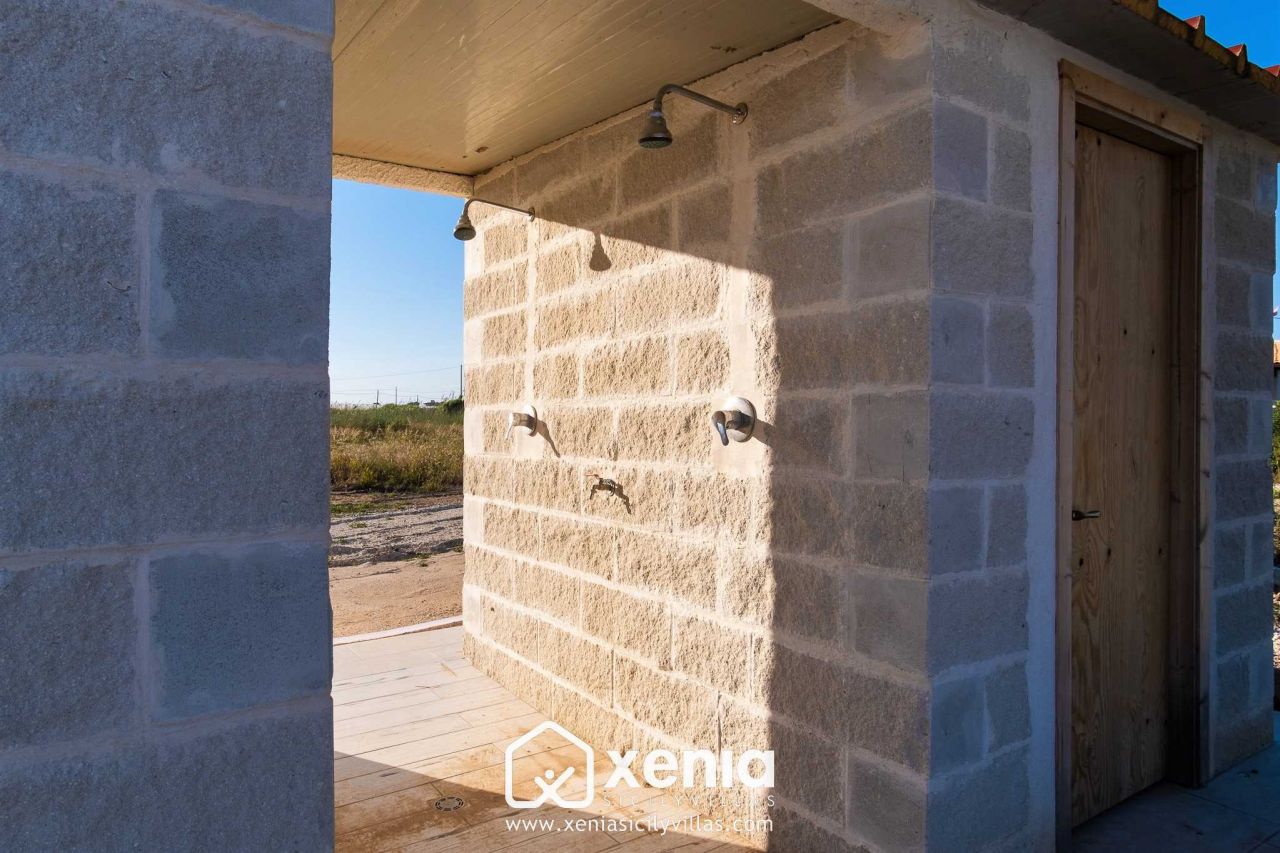 29-87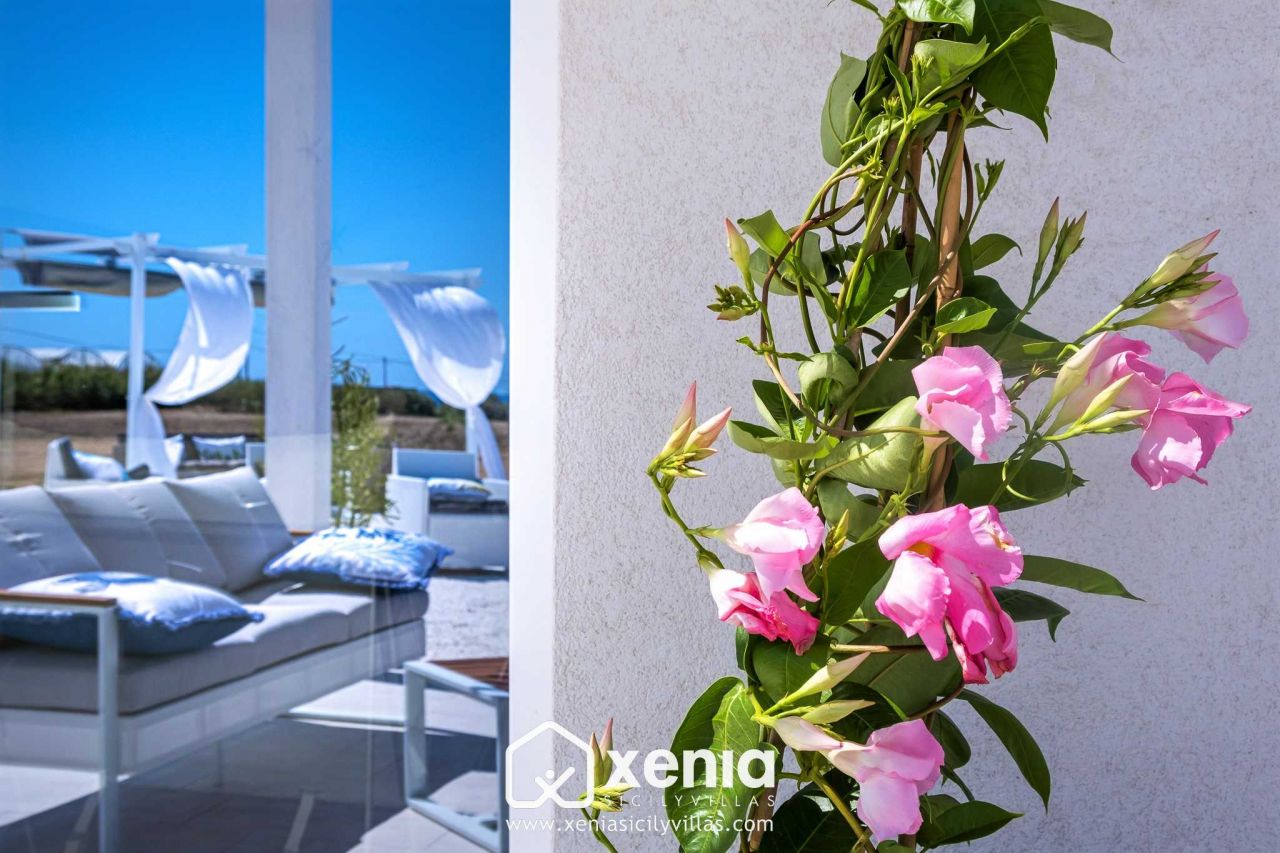 30-87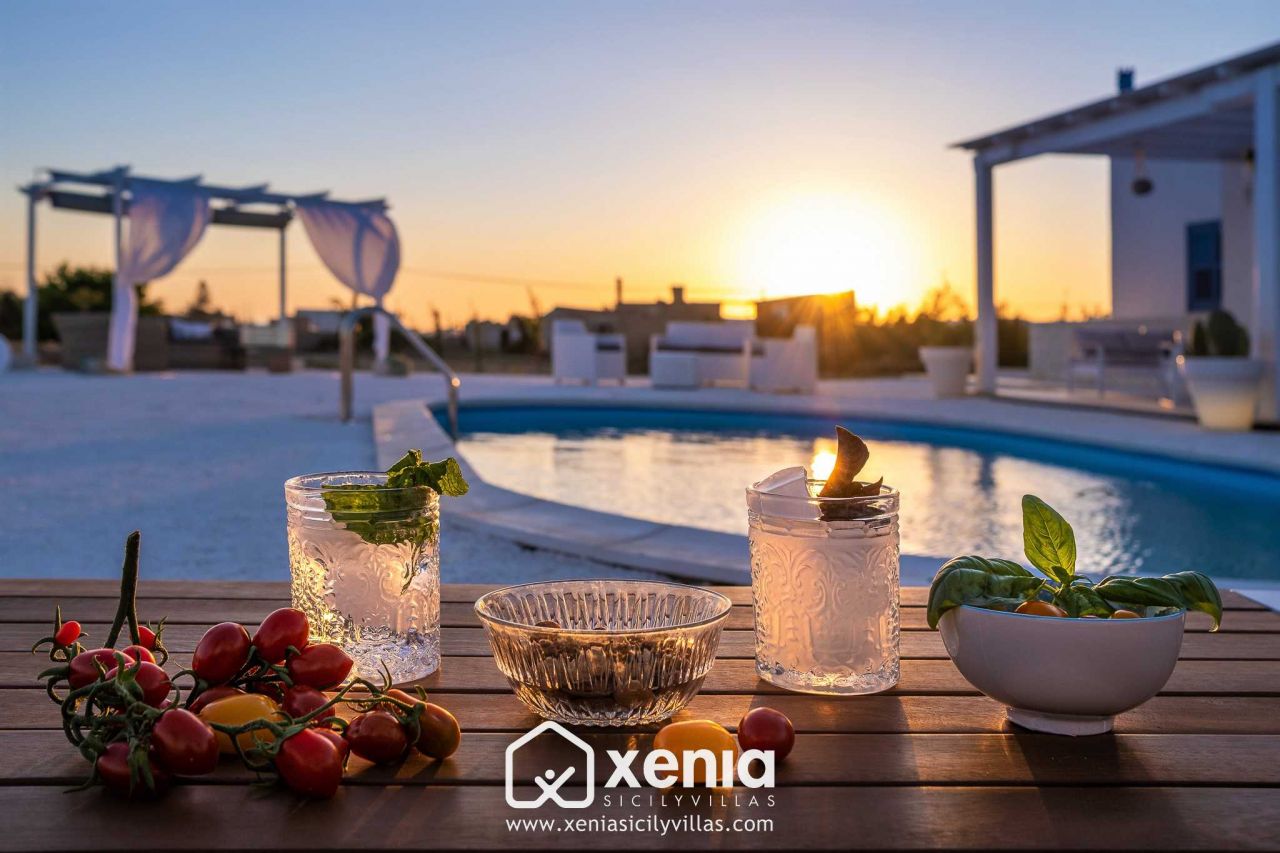 31-87
32-87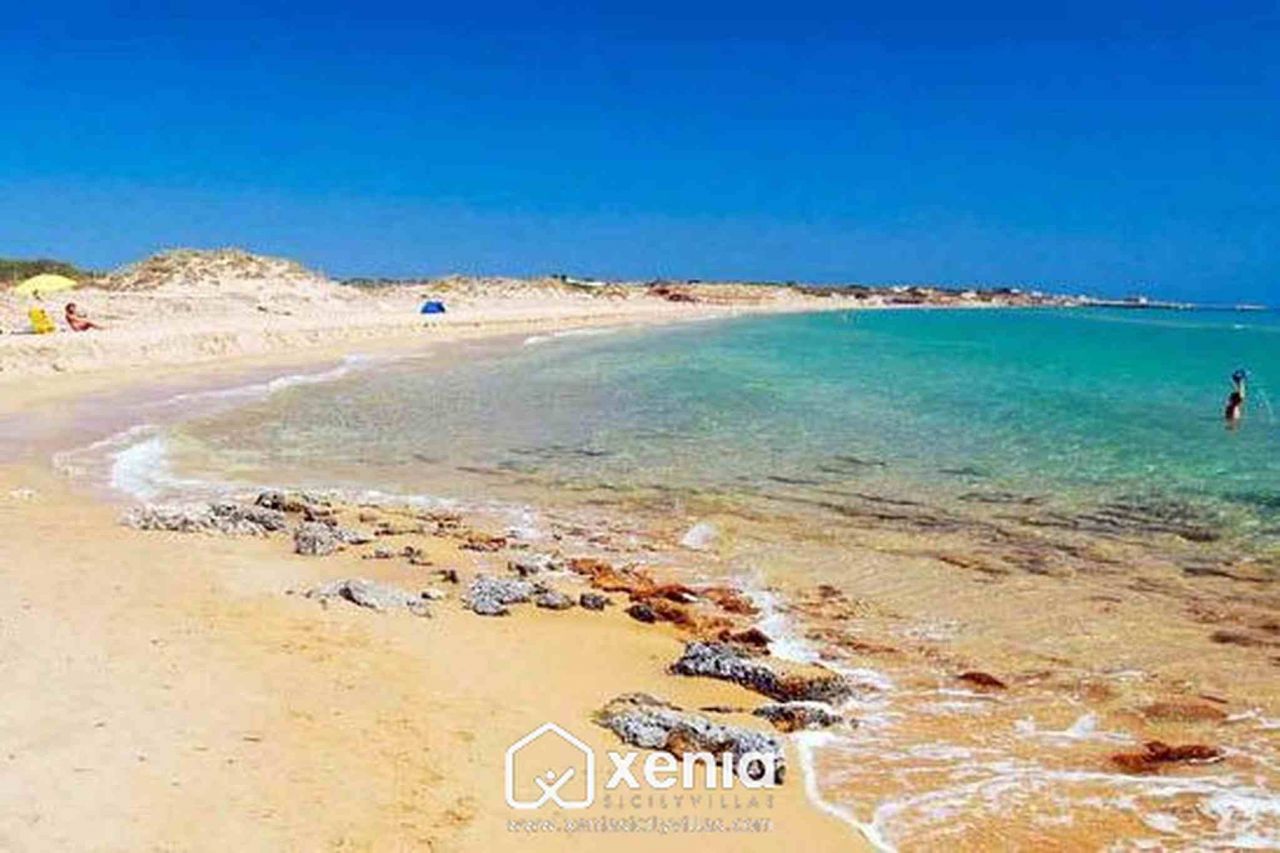 37-87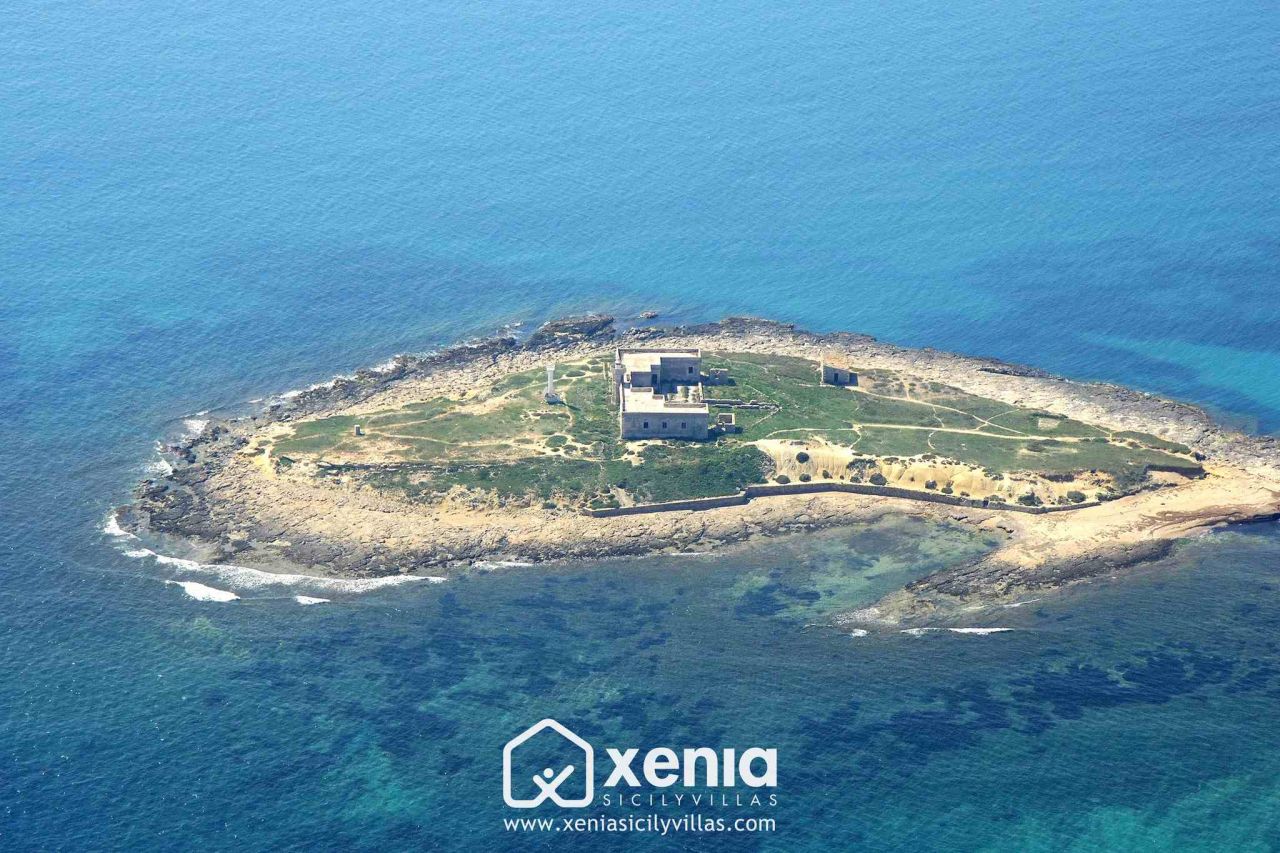 38-87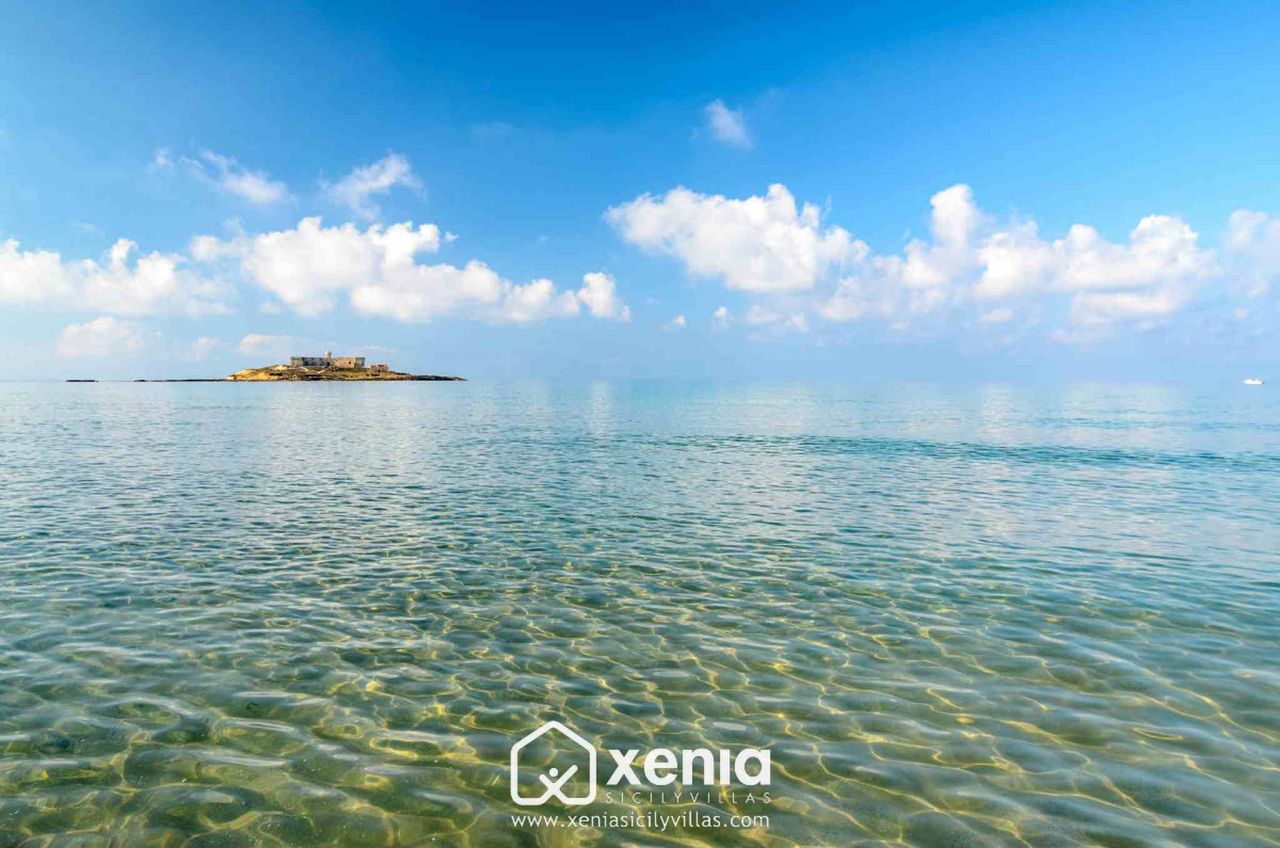 39-87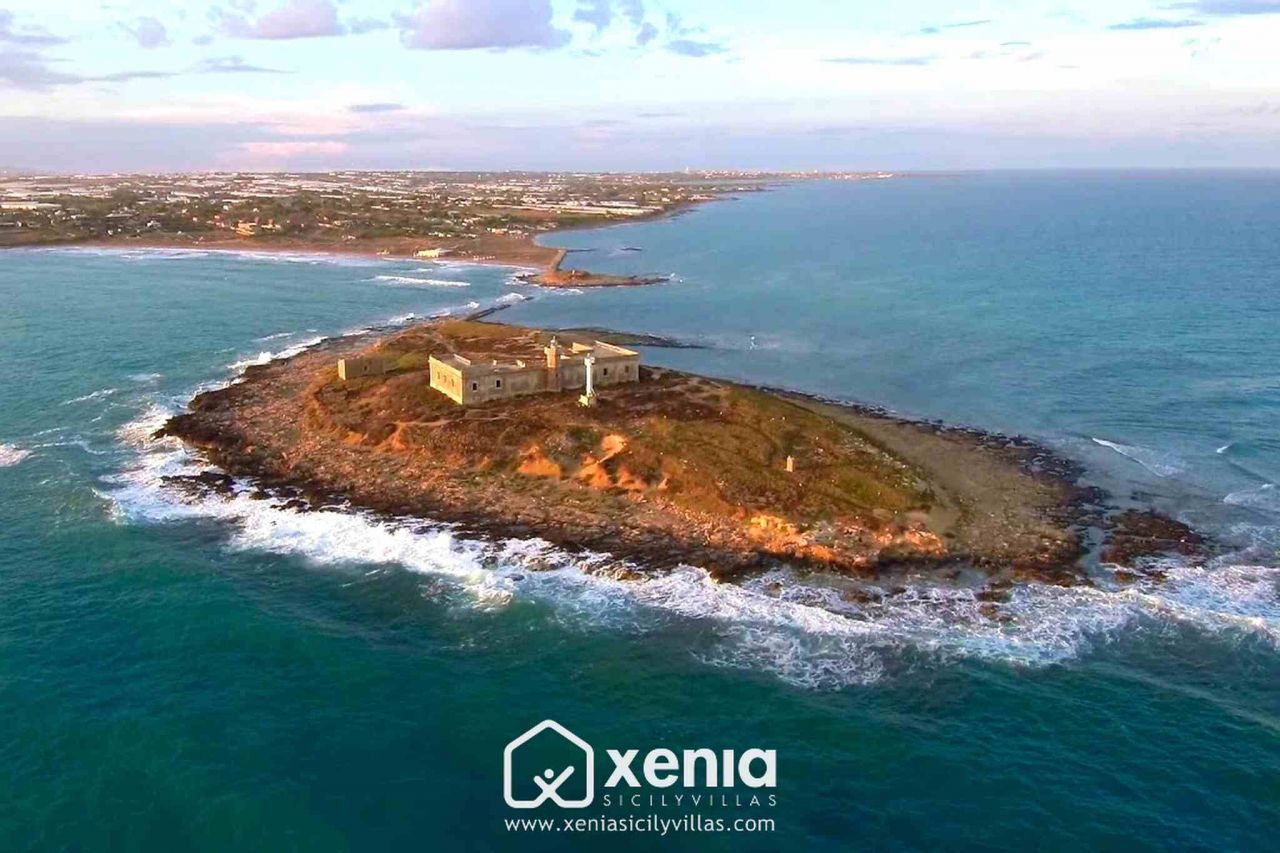 40-87
Interiors
Villa dei Due Mari, near Isole delle Correnti (Pachino) is composed of 4 air-conditioned bedrooms in the main body of the villa, with 2 bathrooms, plus an adjacent studio apartment with another bedroom with bathroom. Full kitchen, overlooking the veranda equipped with dining and relaxation area. The kitchen is equipped with pots and pans, LCD TV, refrigerator, microwave, electric oven. Wi-Fi Internet is a free service.
Exterior
The villa has a garden with barbecue, veranda with sea view, 20,000 square meters of open spaces and private parking in the fenced area.
Location
Splendid villa, immersed in the peace of the Pachino countryside just 200m from the Rio Beach and 1.5km from the Costa dell'Ambra beach. 4 km from Isola delle Correnti (where the Mediterranean and the Ionian Sea meet). At 300 m from the Pantano BARONELLO Reserve, where you can admire flamingos and other migratory birds.
Noto and Scicli (Baroque capitals) are 30 km and 47 km away, and at 16 km it is possible to visit the village of Marzamemi.
It can be reached via the Catania airport (1h 20) and Comiso (1h 30)
Details
Reserved parking in a closed-off area is included with the booking of the villa. The area is not served by public transport, so we recommend hiring a car. We are, however, able to provide assistance for transport, such as taxi and/or shuttle services.
Guests booking the villa are entitled to a 10% discount on all the "" and "" proposed by Xenia Sicily Villas.
Contact us for your holiday home in Sicily
Request information:
Other similar properties