Bathrooms with Shower
6 internal and 1 external
Bedrooms
6 (air-conditioned)
Maximum number of guests
18 guests
Private swimming pool
for exclusive use
Distance from the sea
300m (sandy beach)
Minimum number of guests
12 guests
Free Wifi connection
internal and external
Air conditioning
yes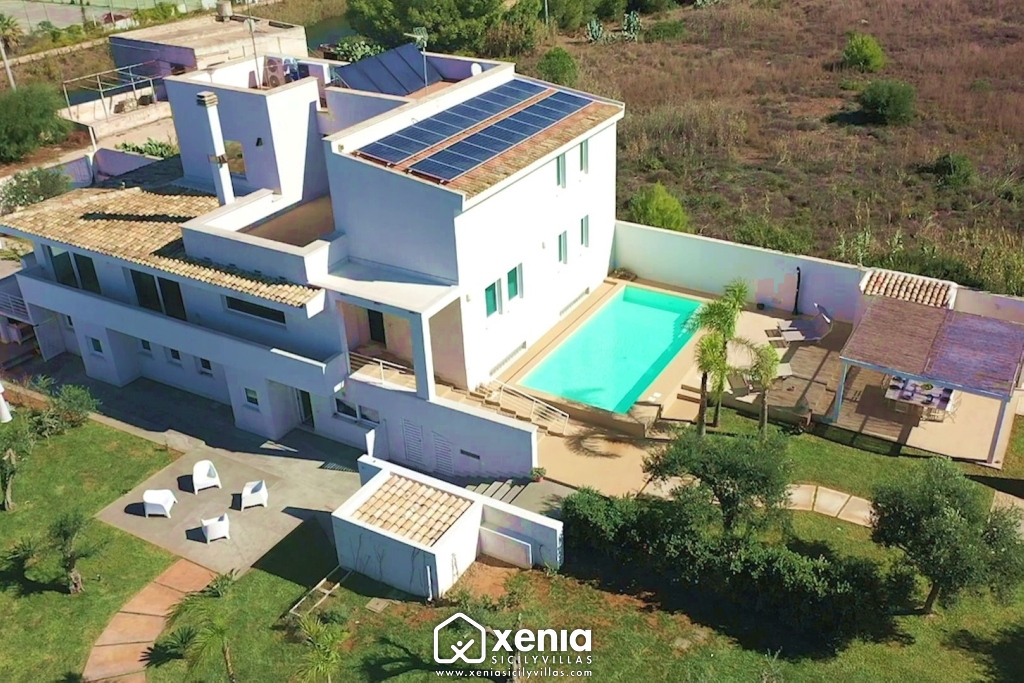 0-5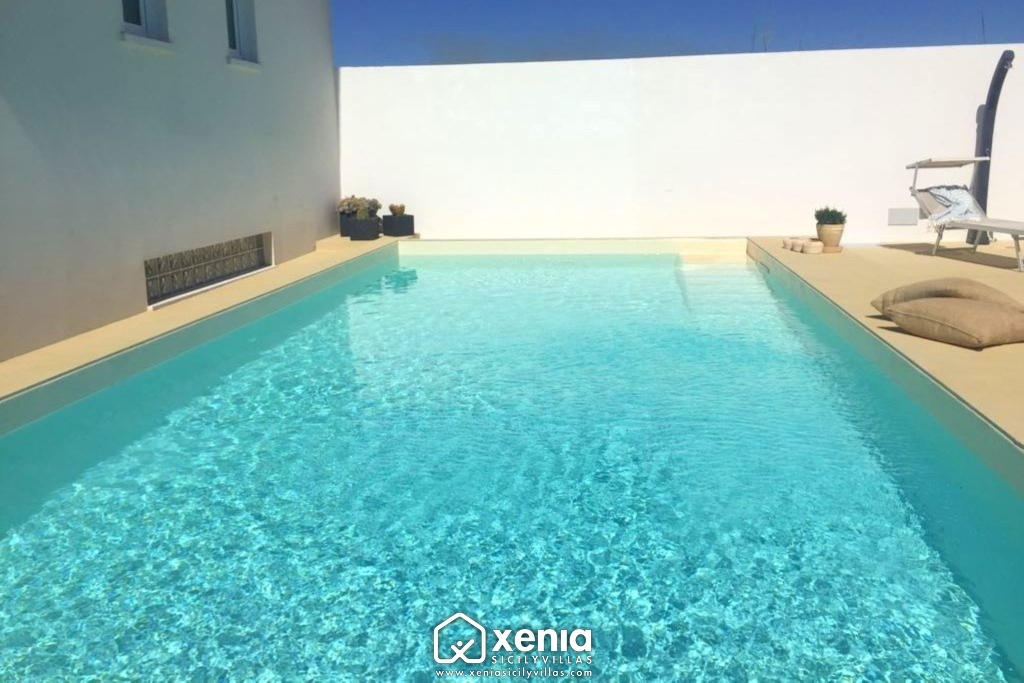 1-5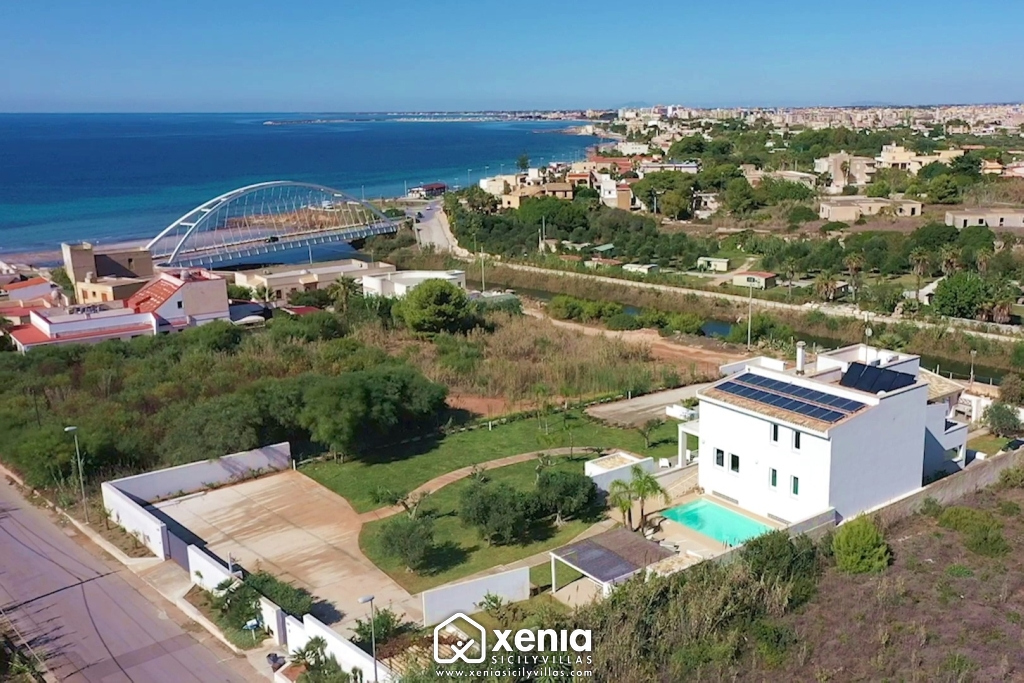 3-5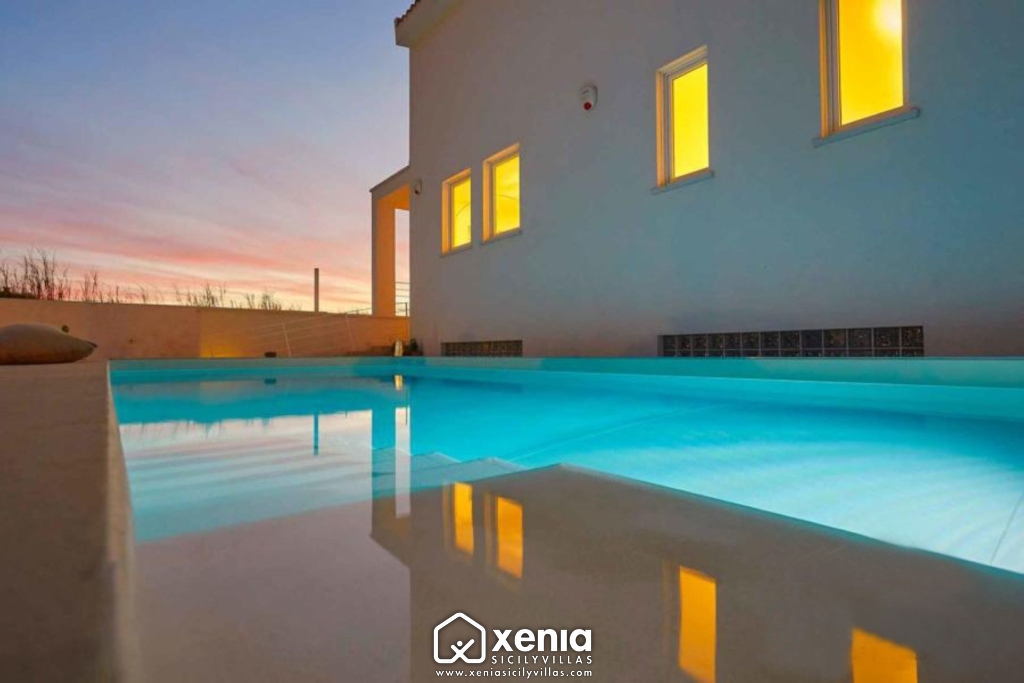 4-5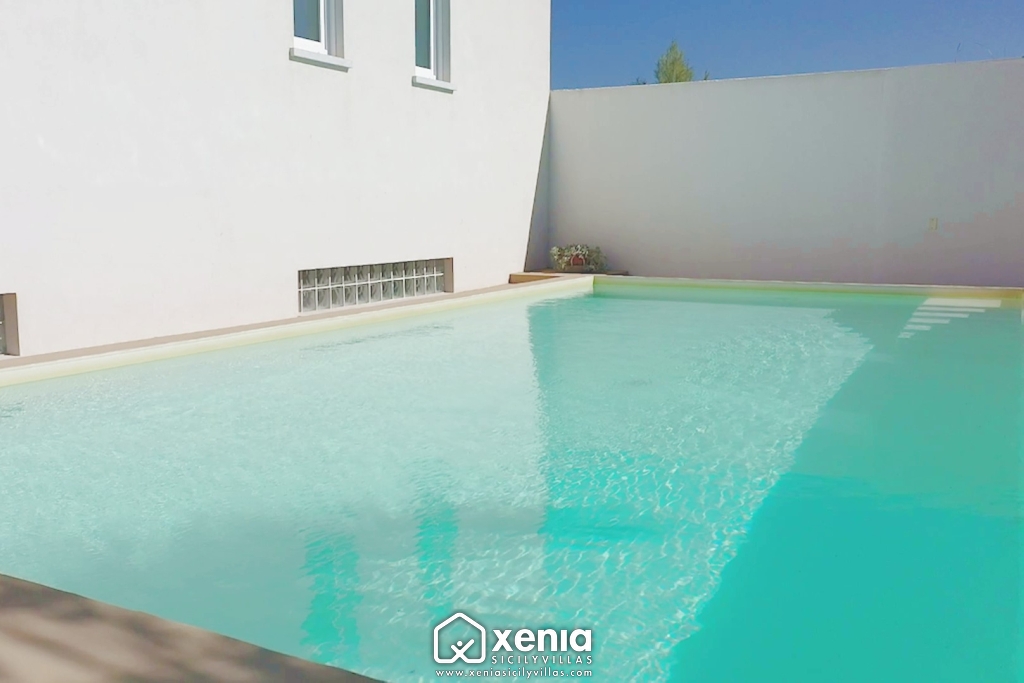 5-5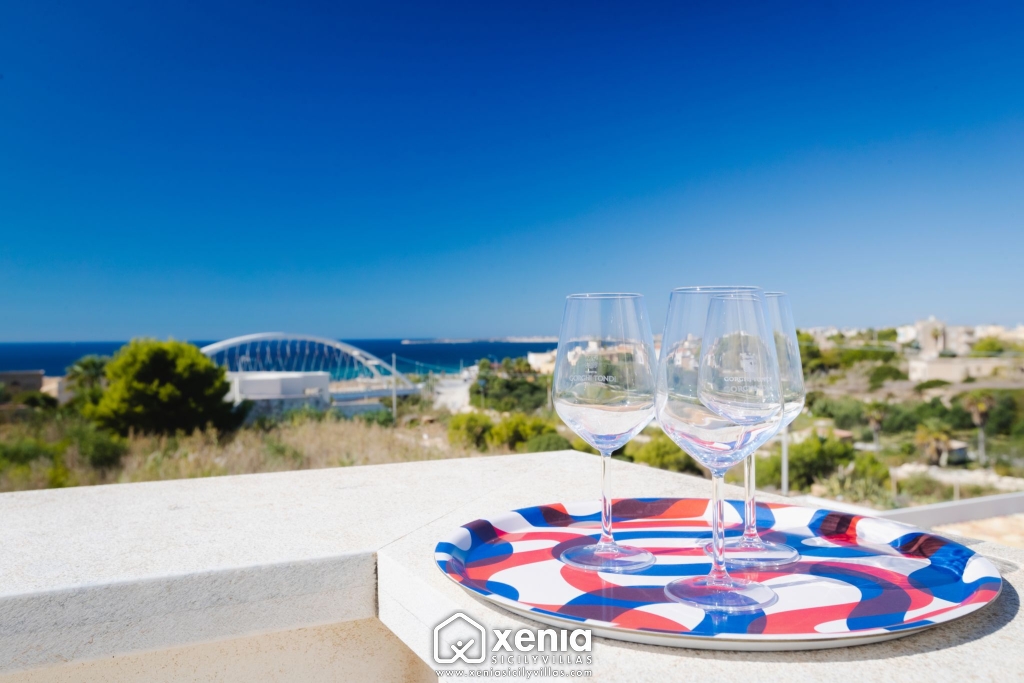 6-5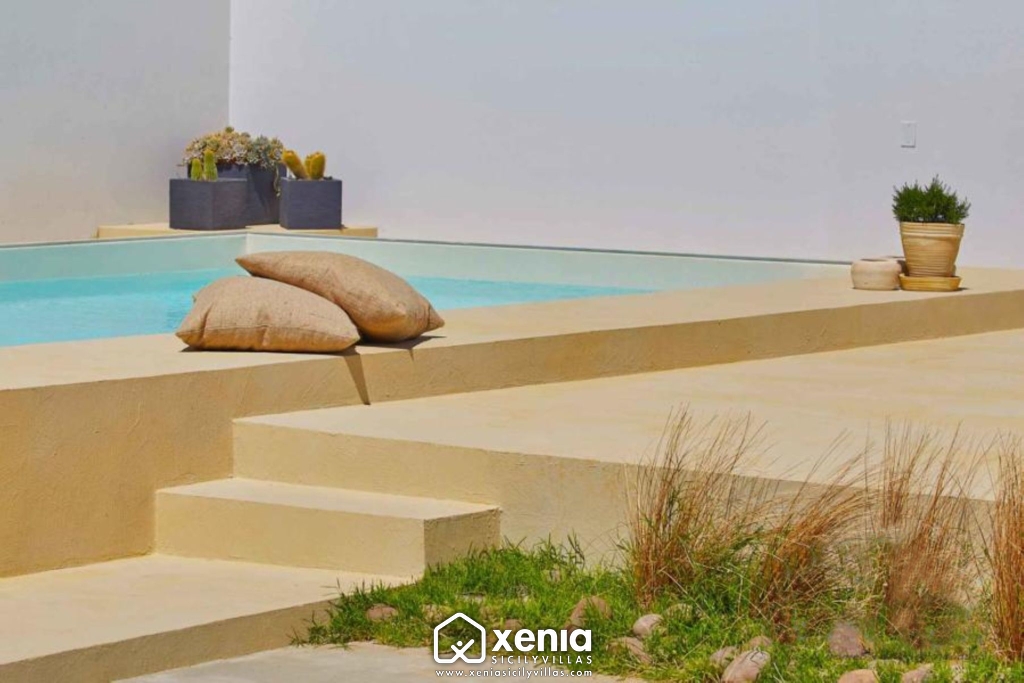 7-5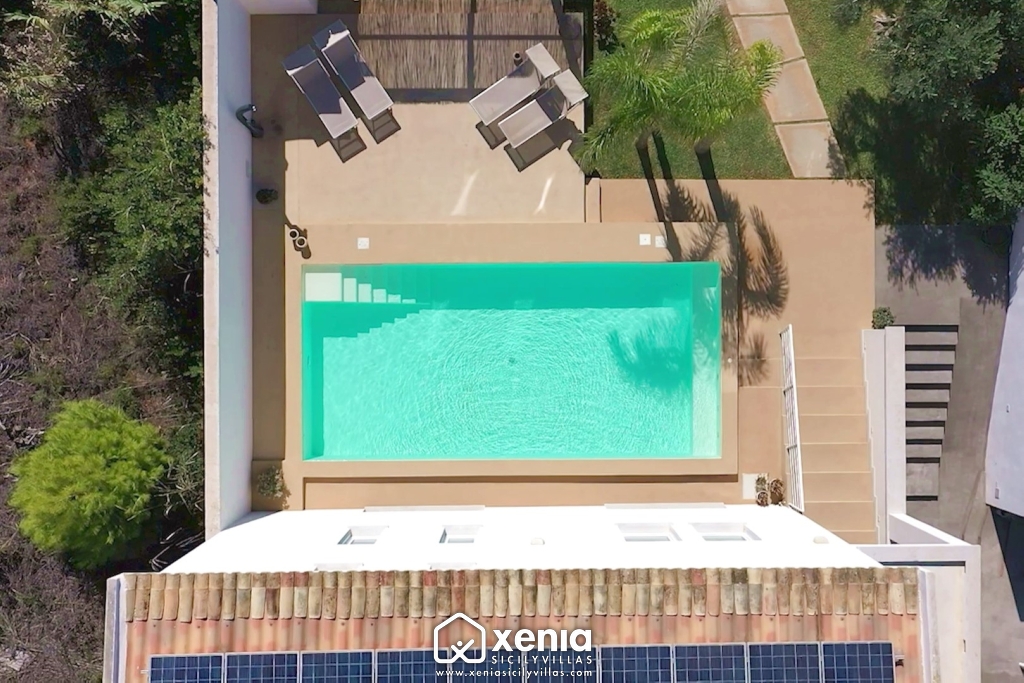 8-5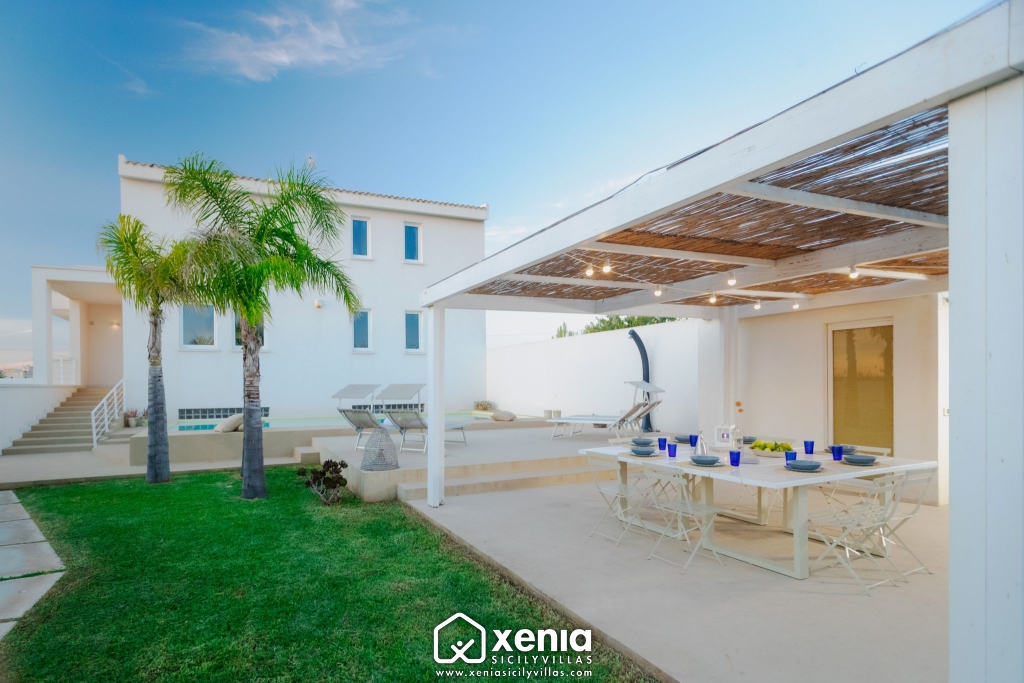 9-5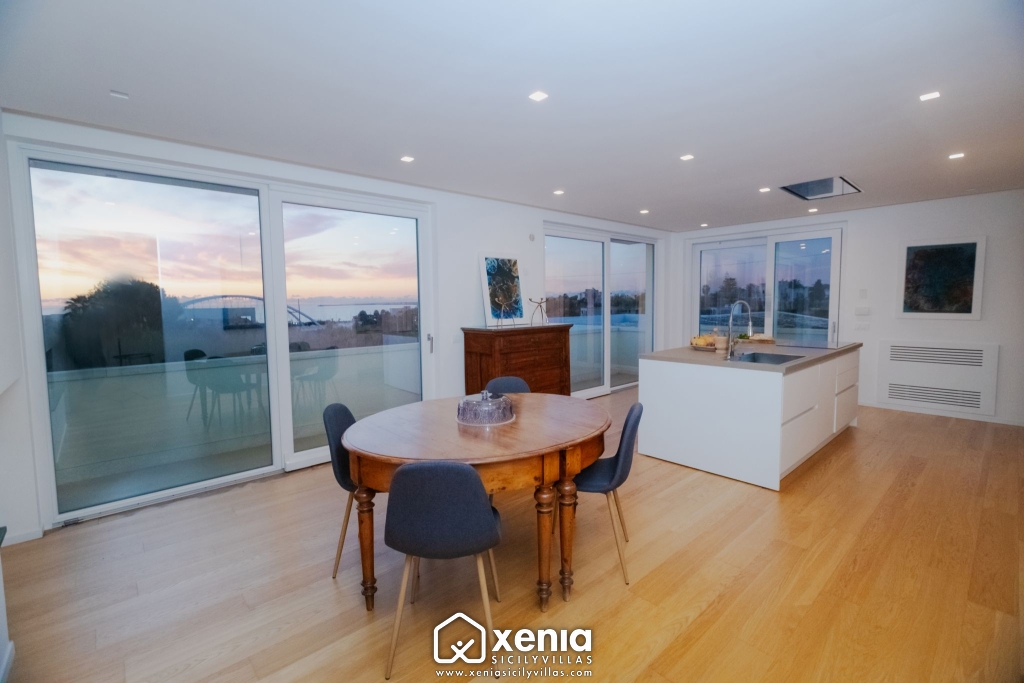 10-5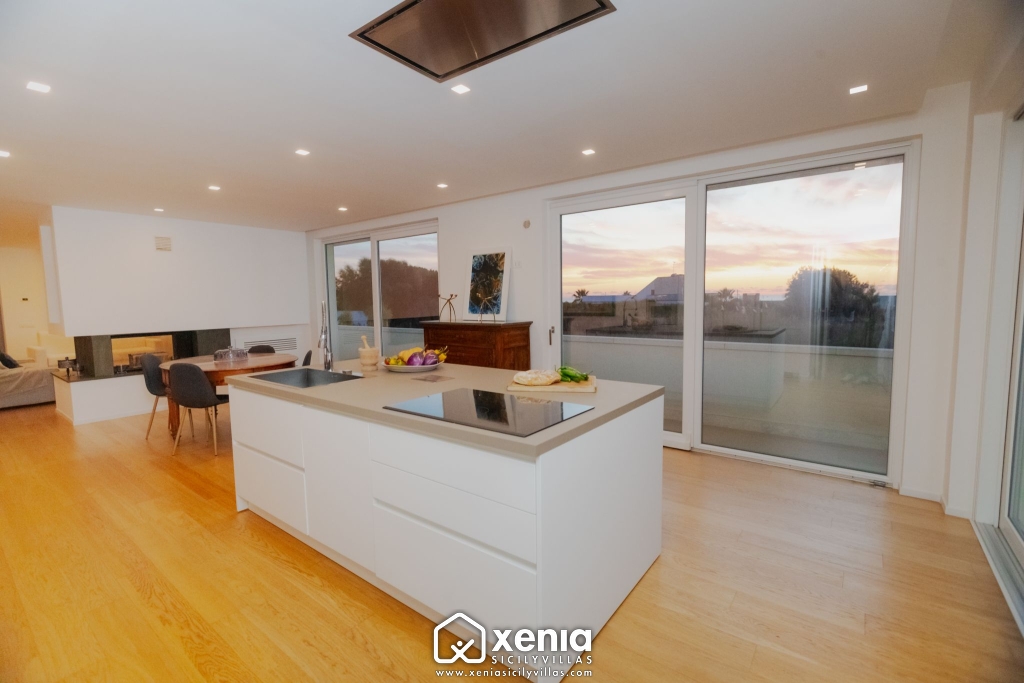 11-5
12-5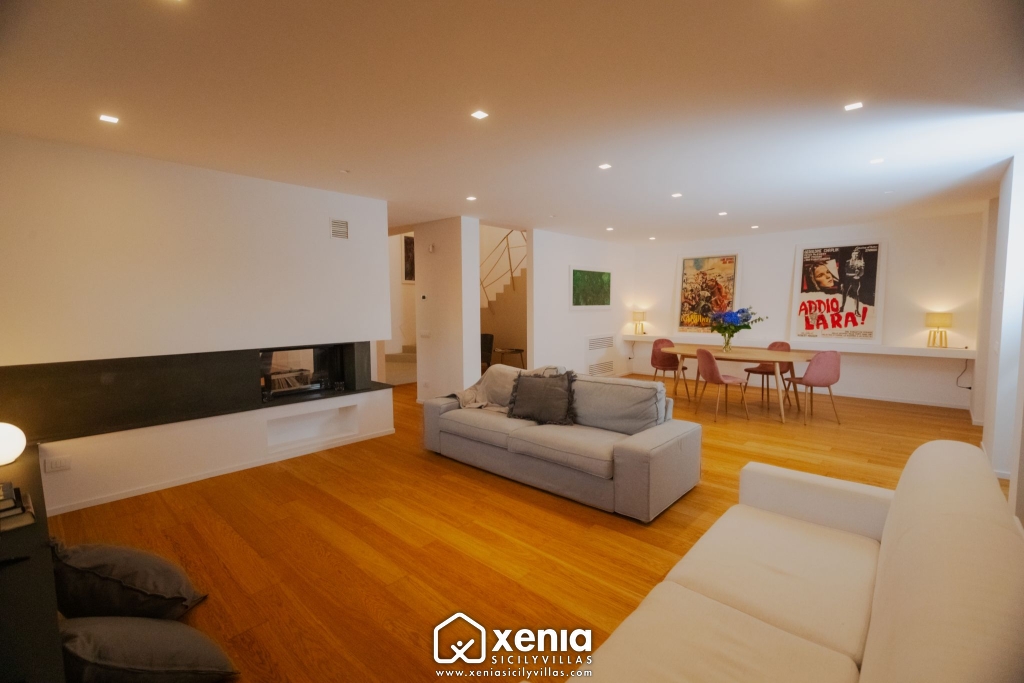 13-5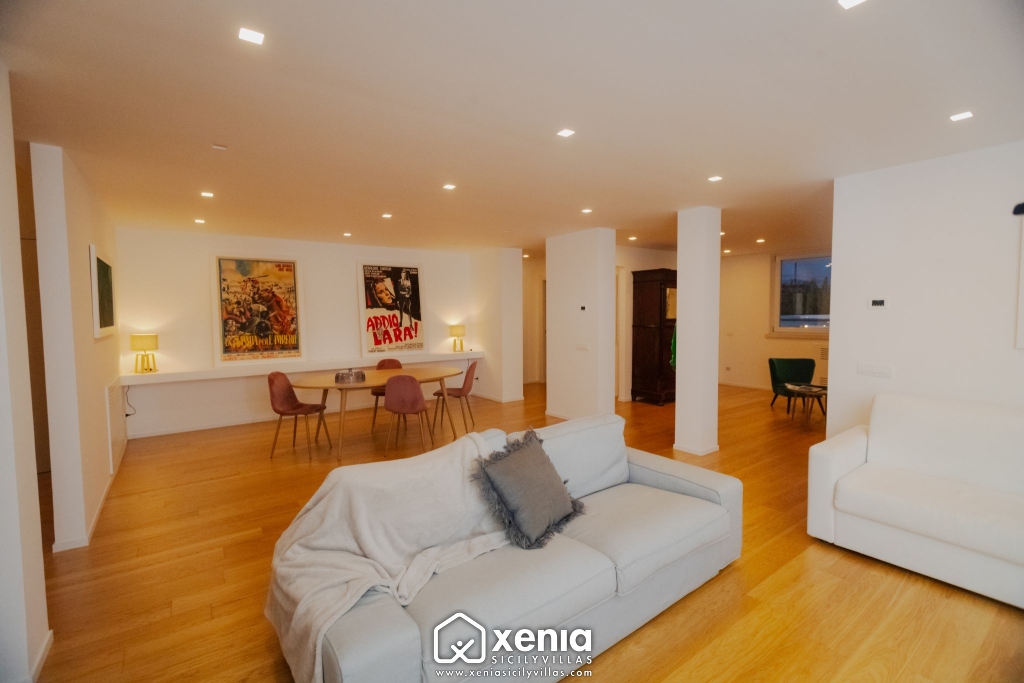 14-5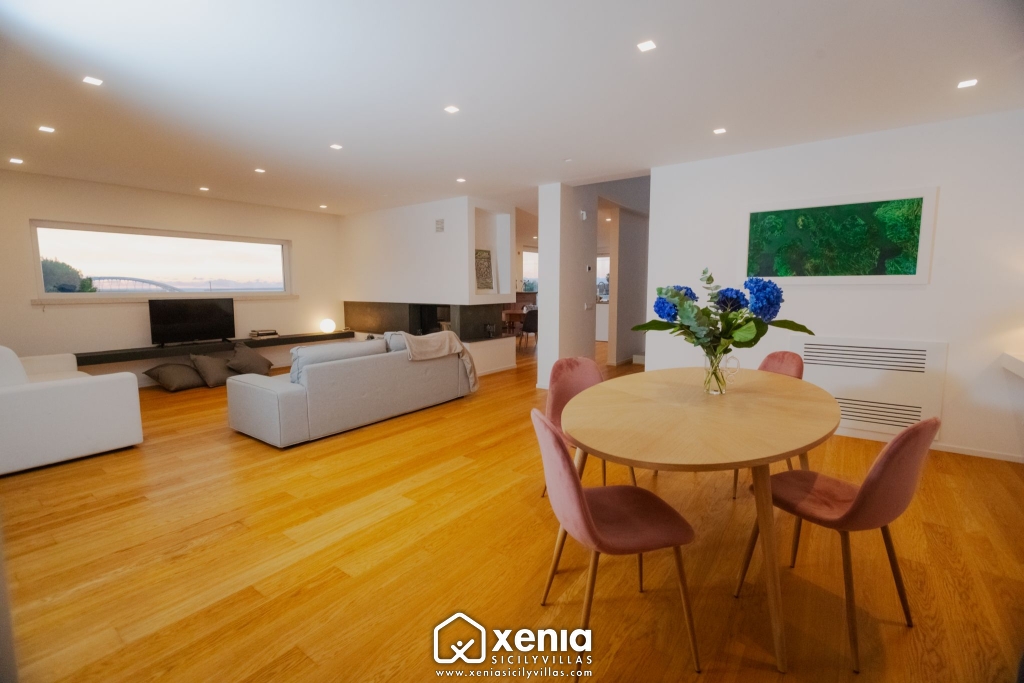 15-5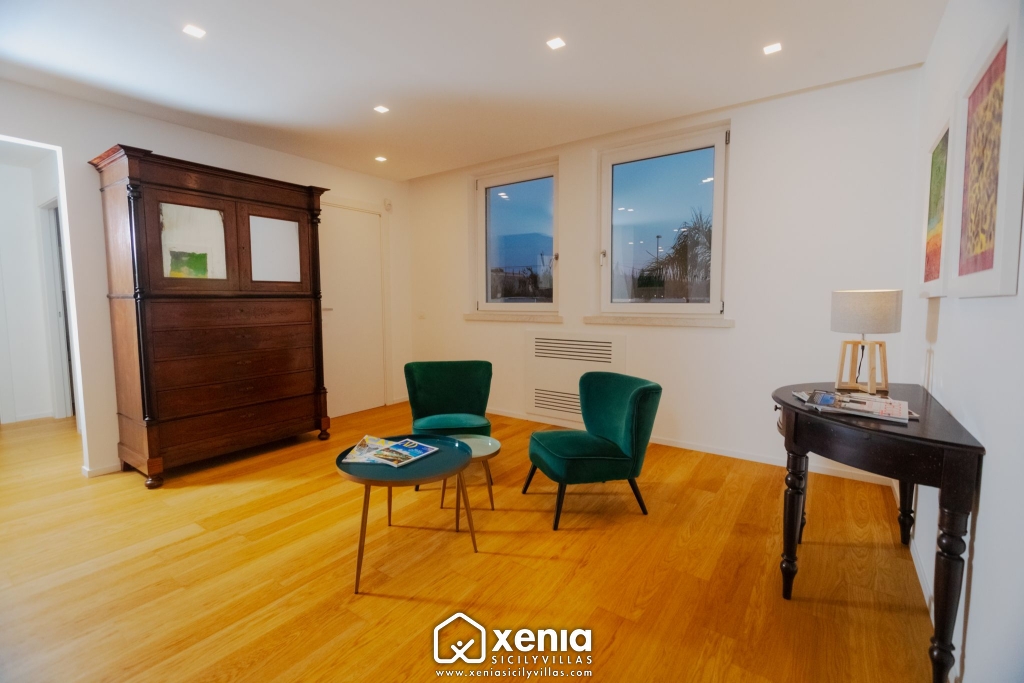 16-5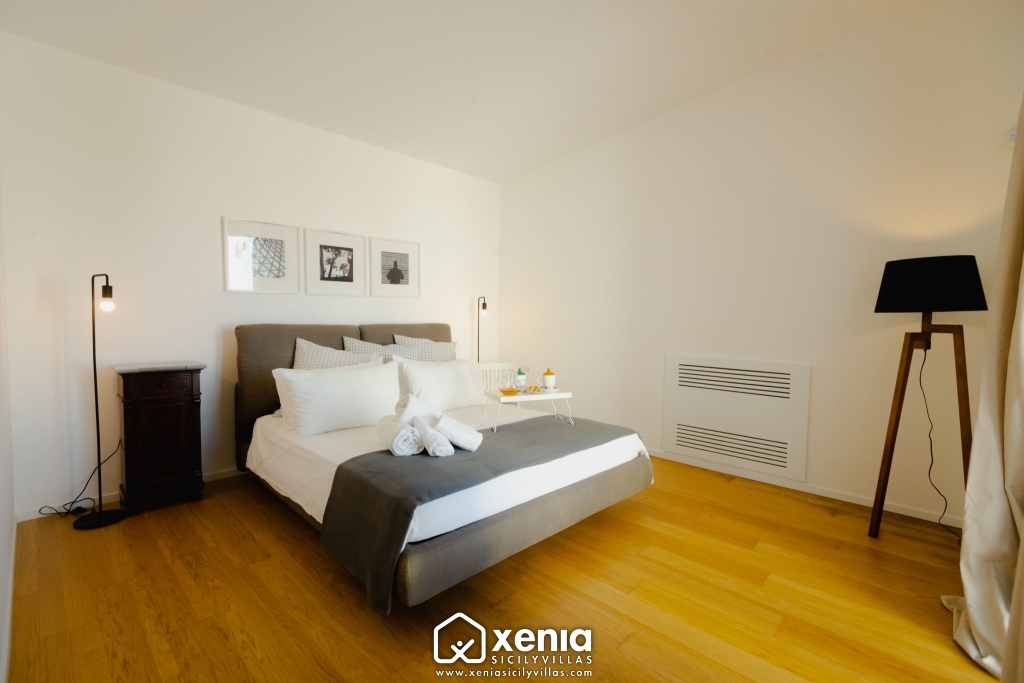 17-5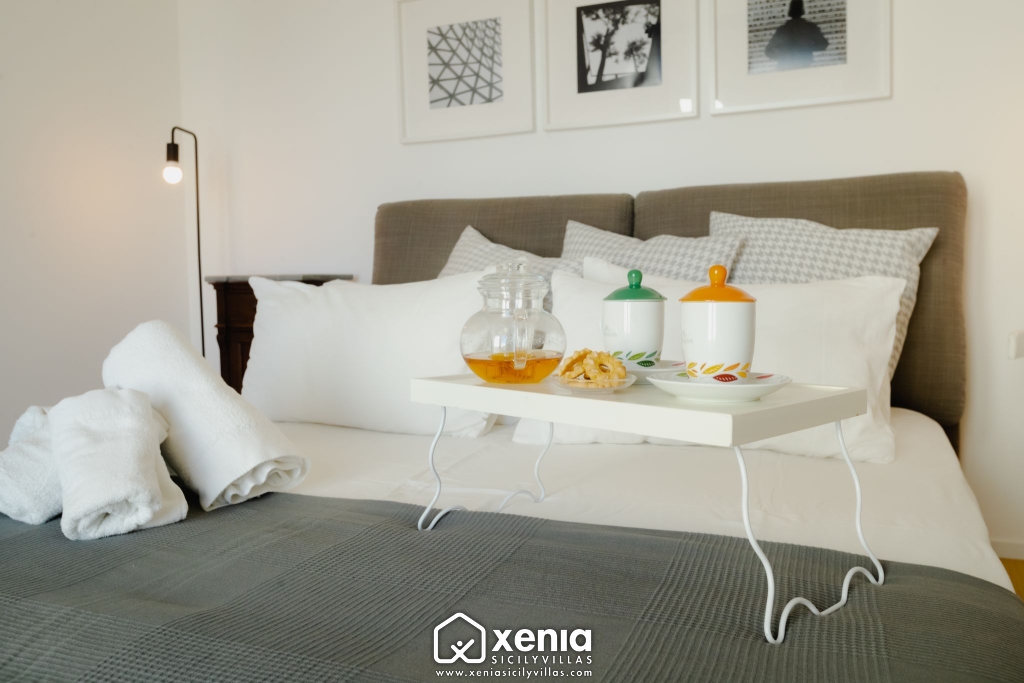 18-5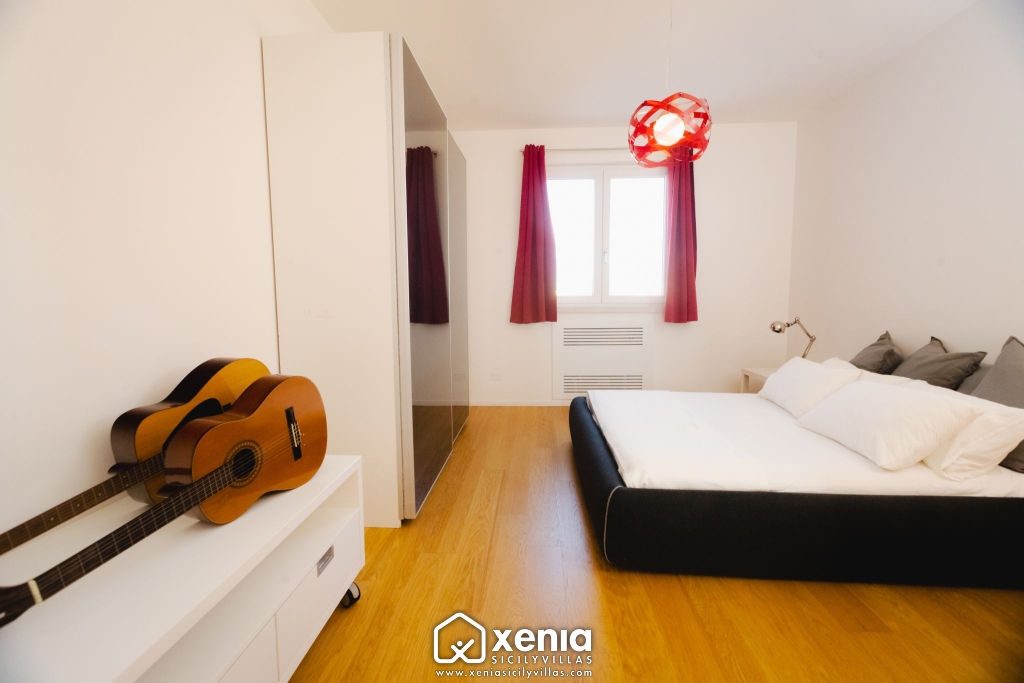 19-5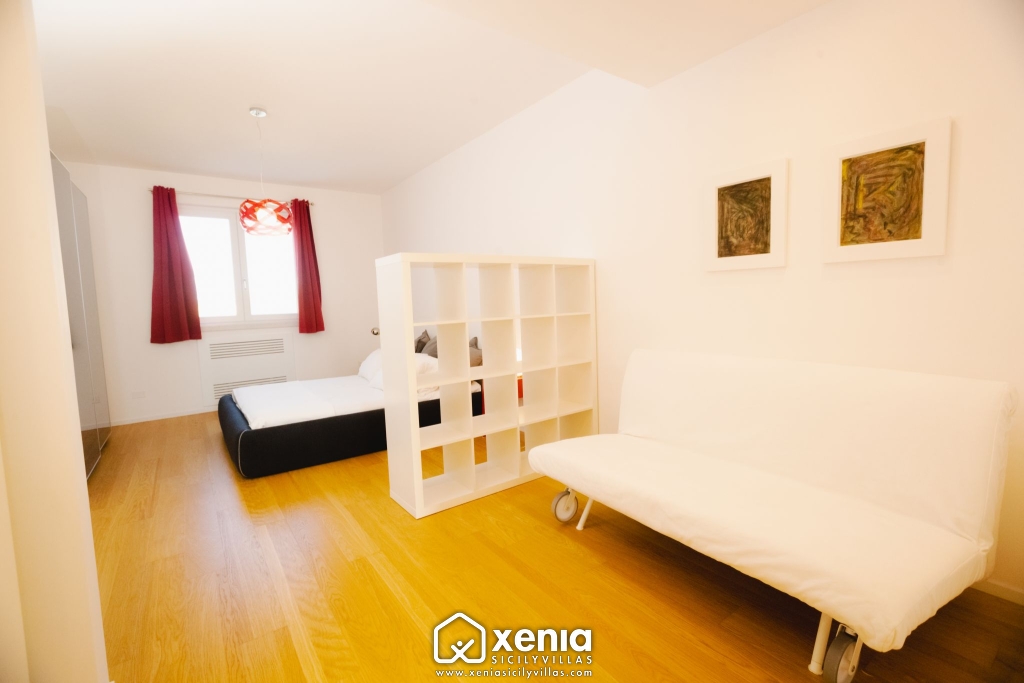 20-5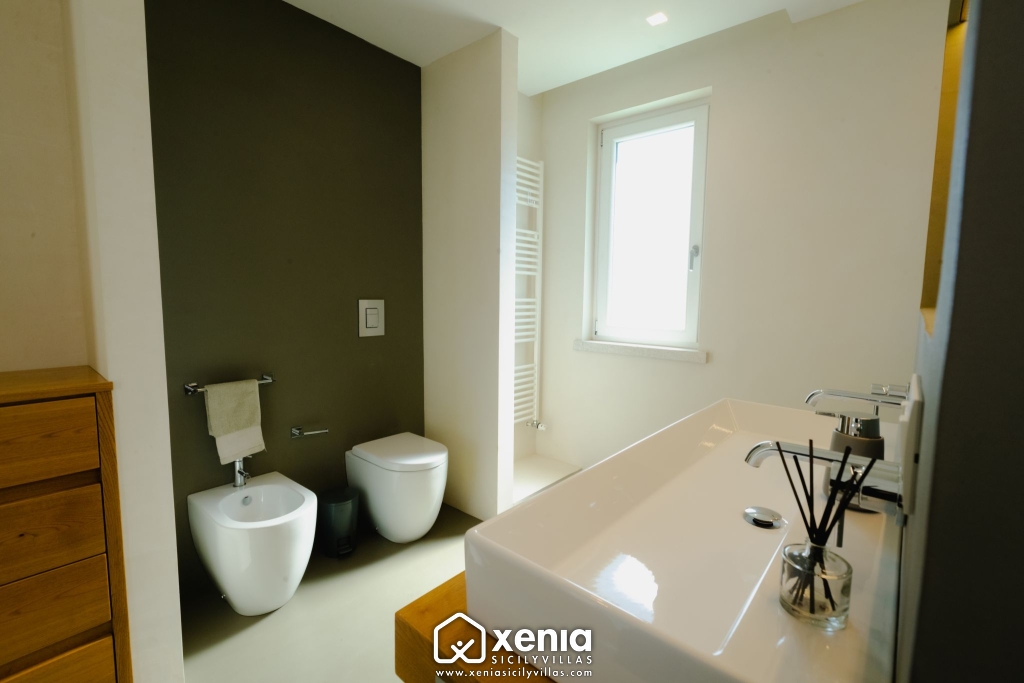 21-5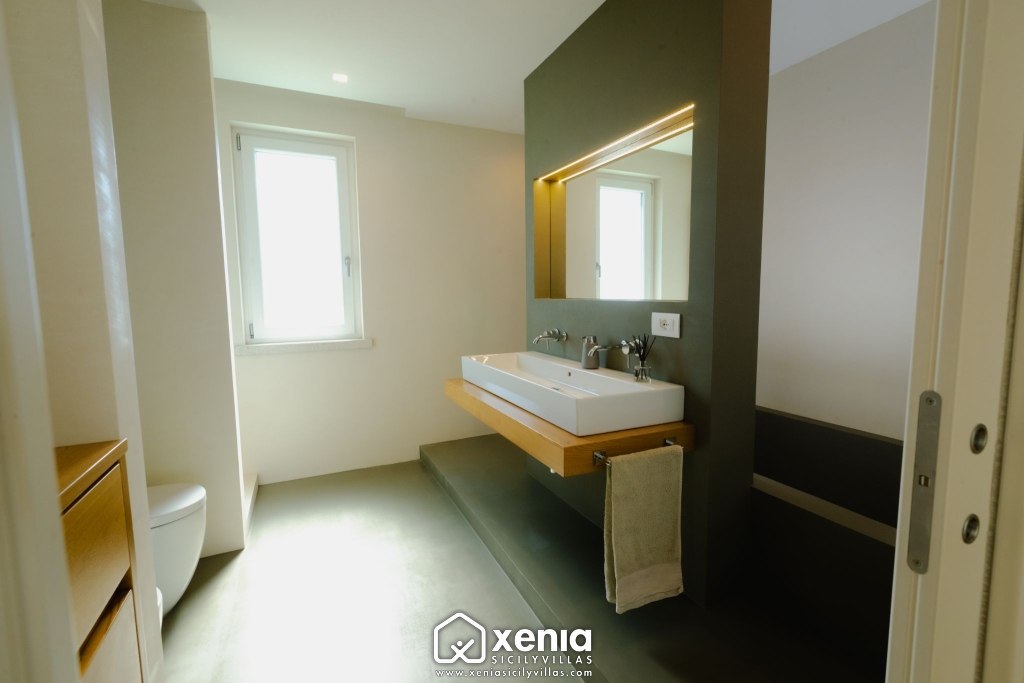 22-5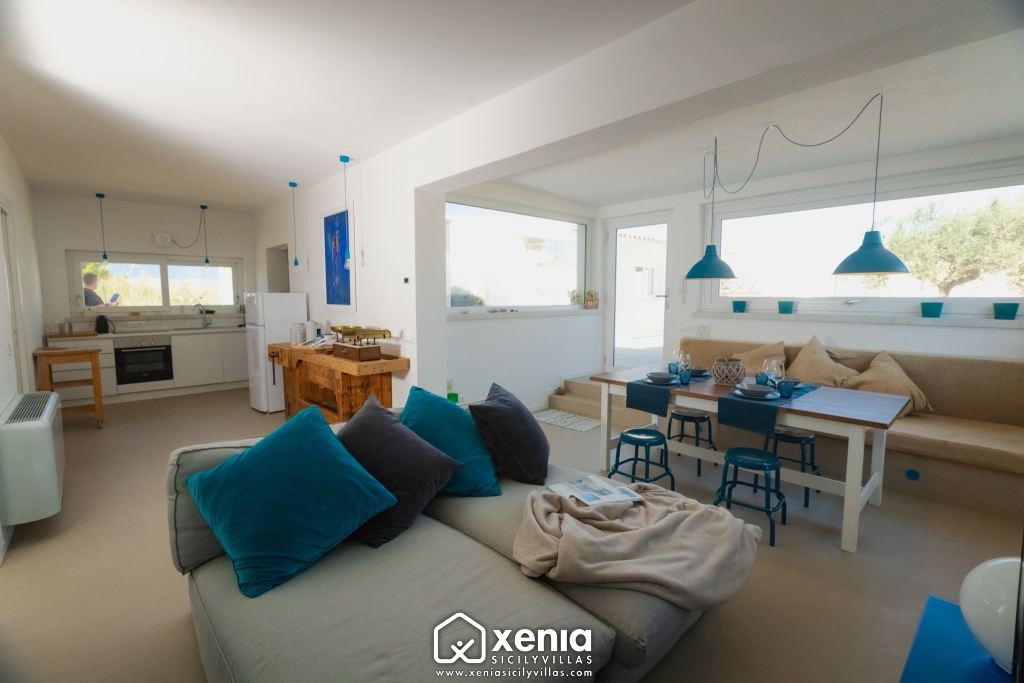 23-5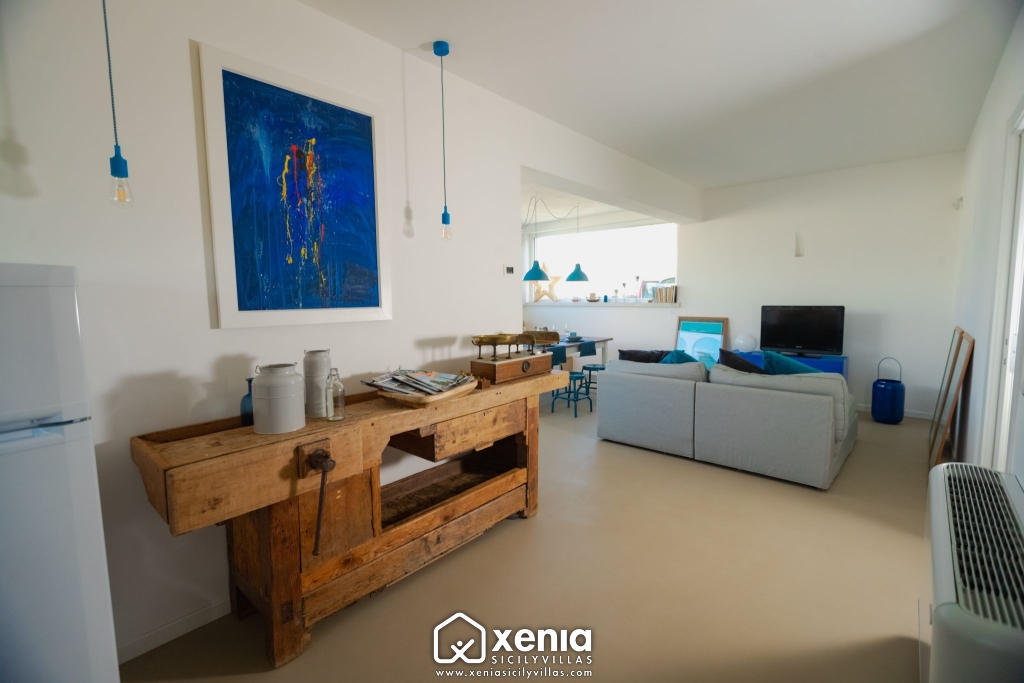 24-5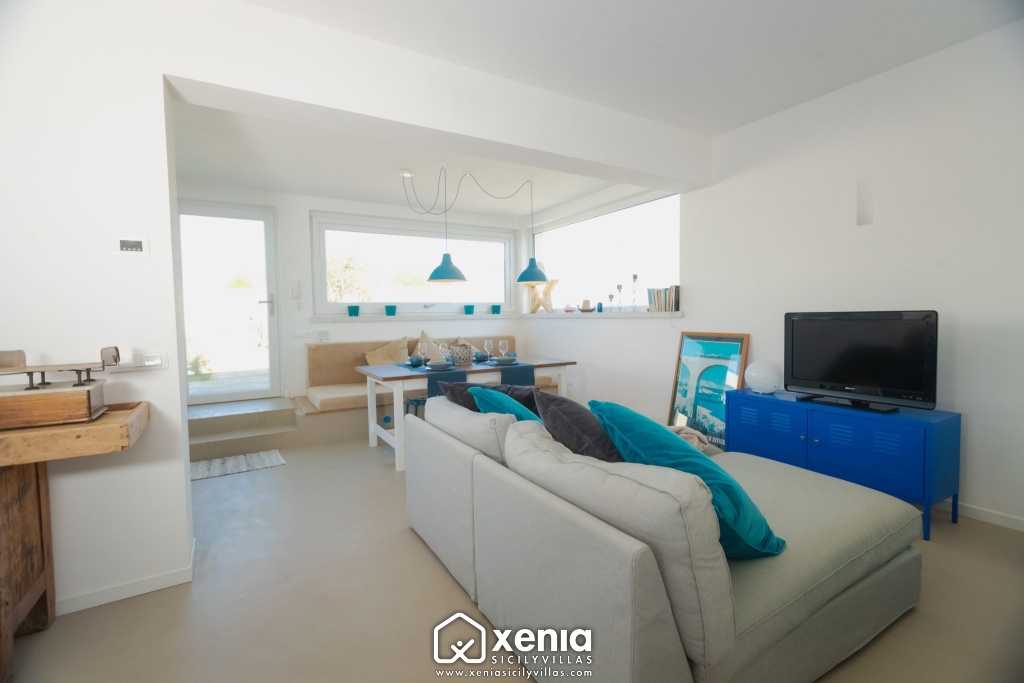 25-5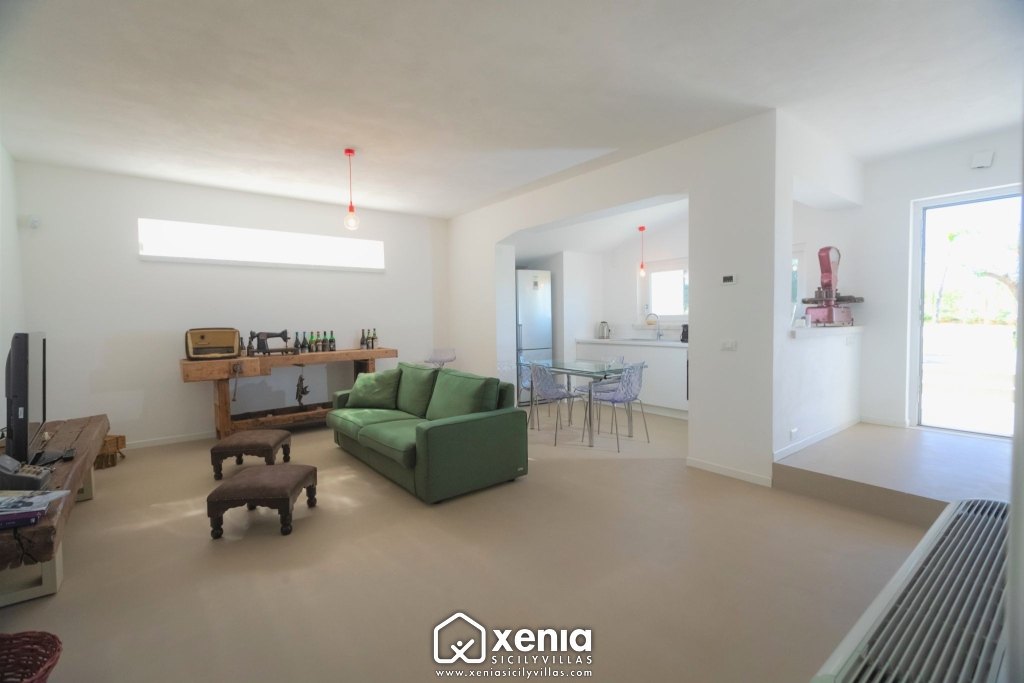 26-5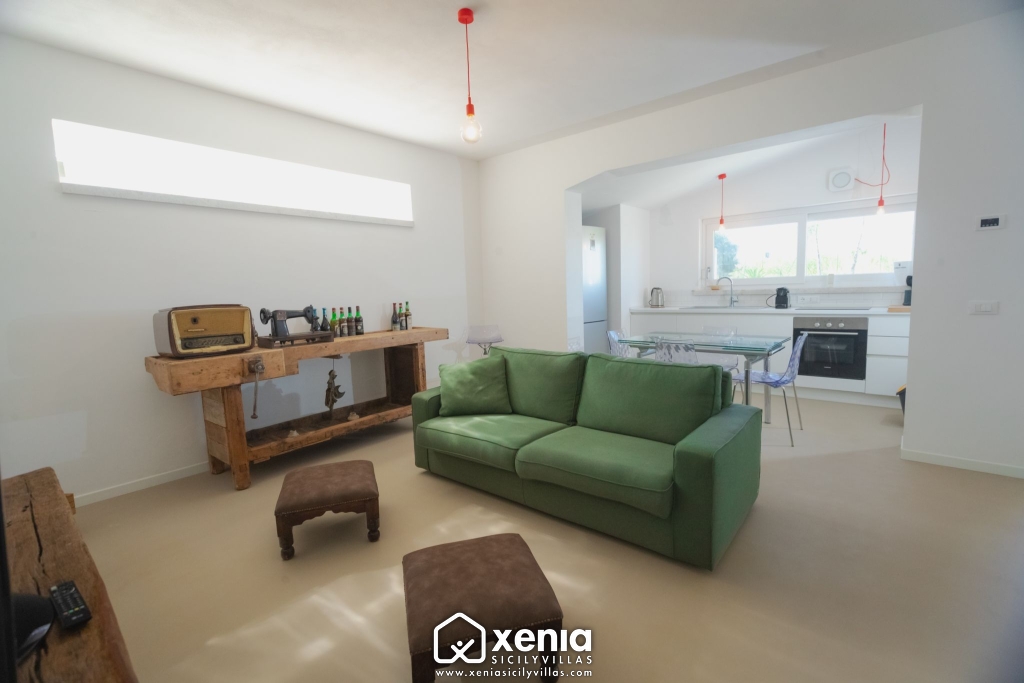 27-5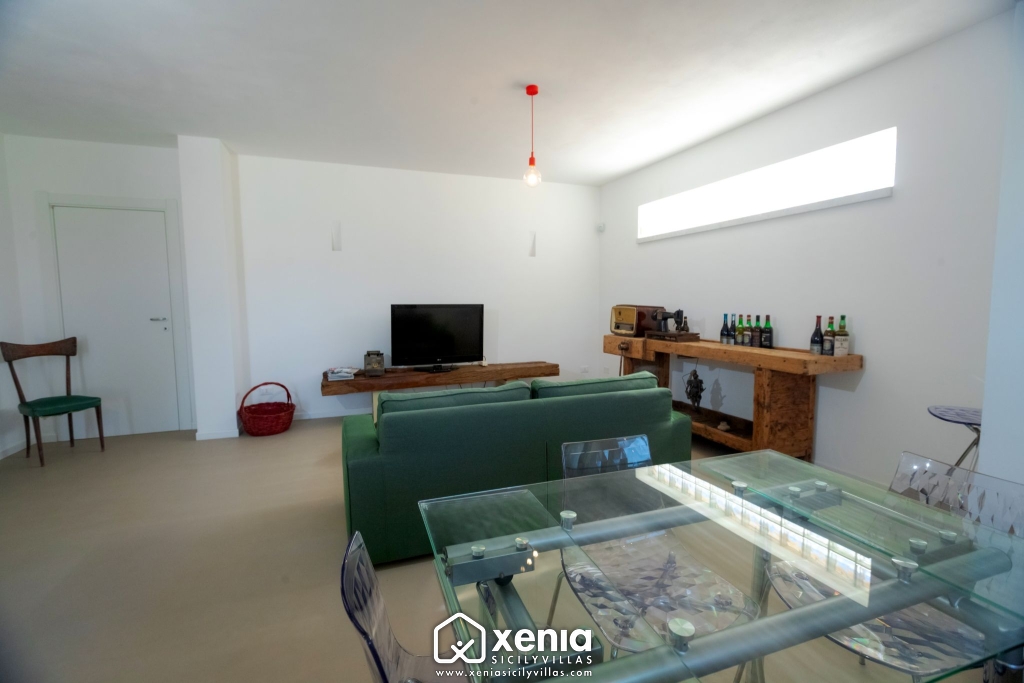 28-5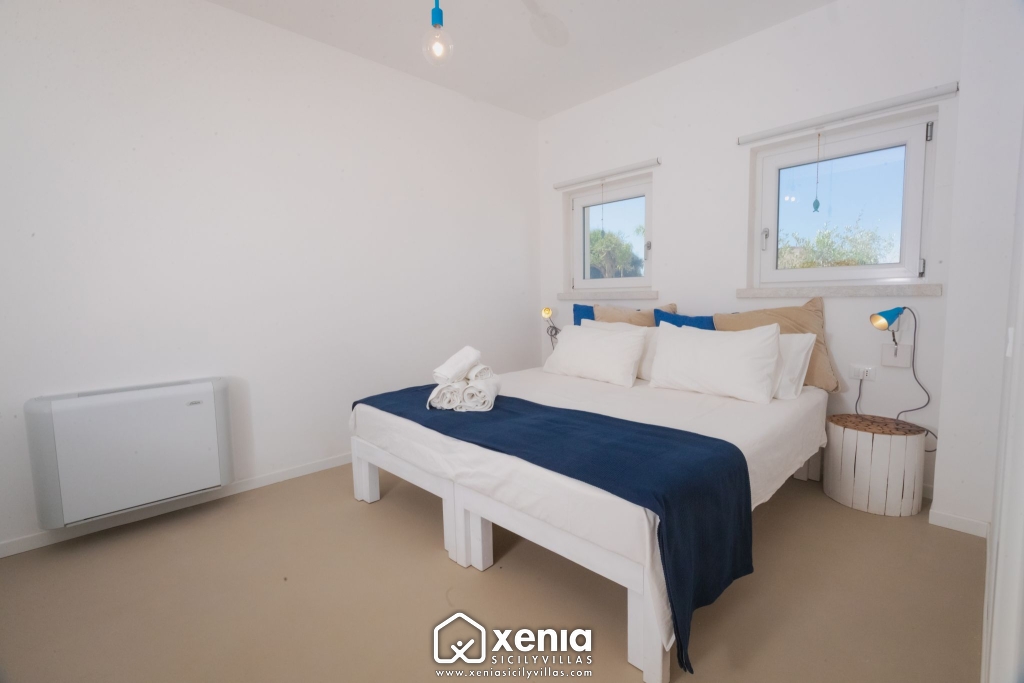 29-5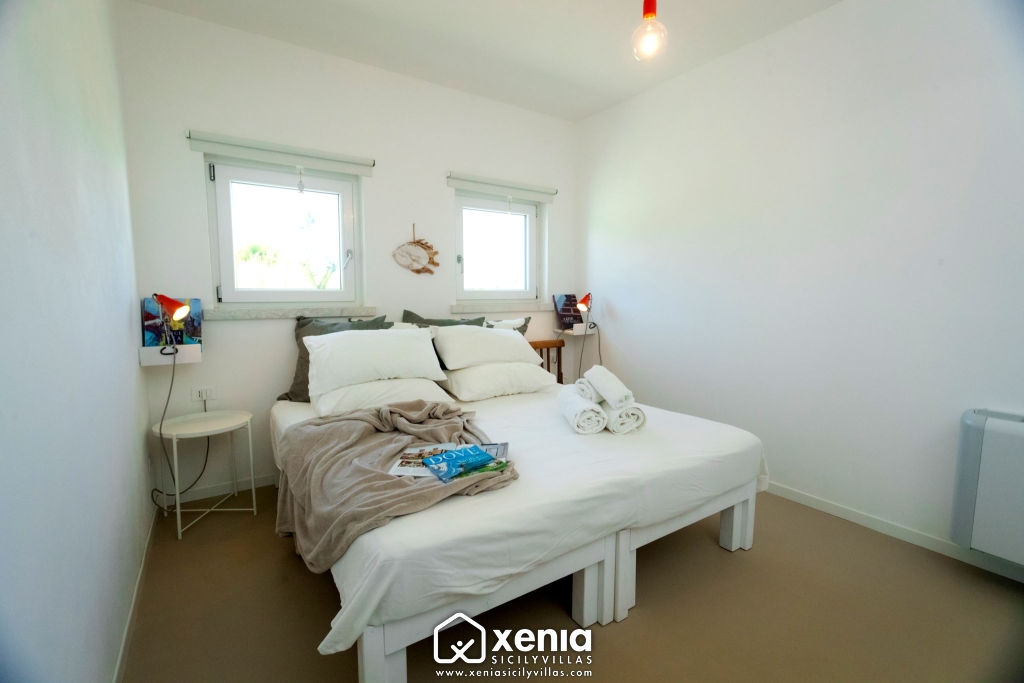 30-5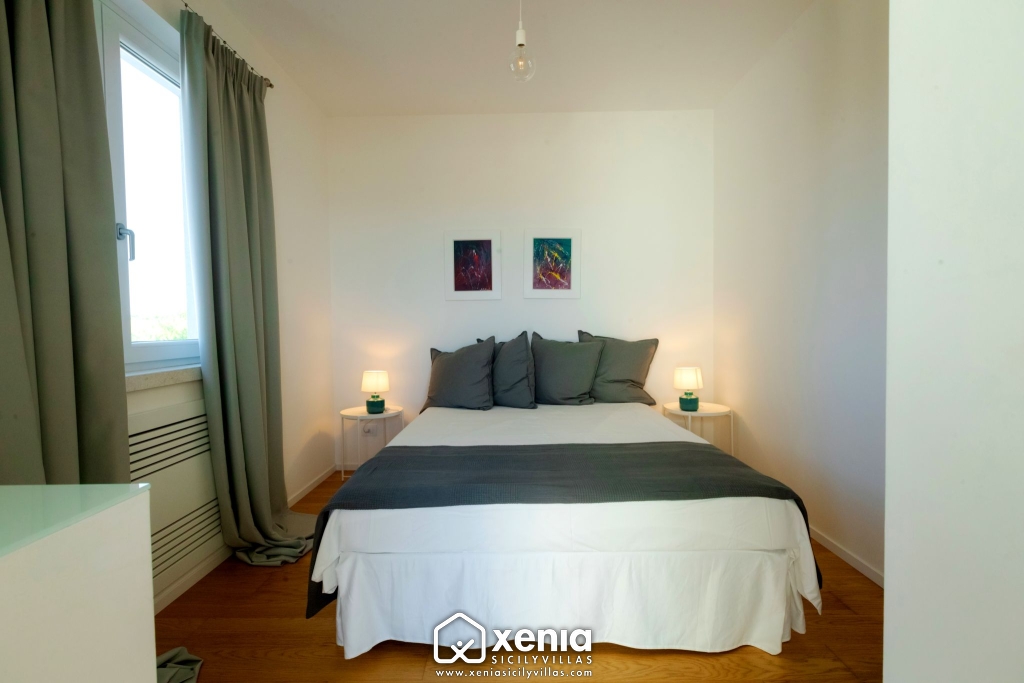 31-5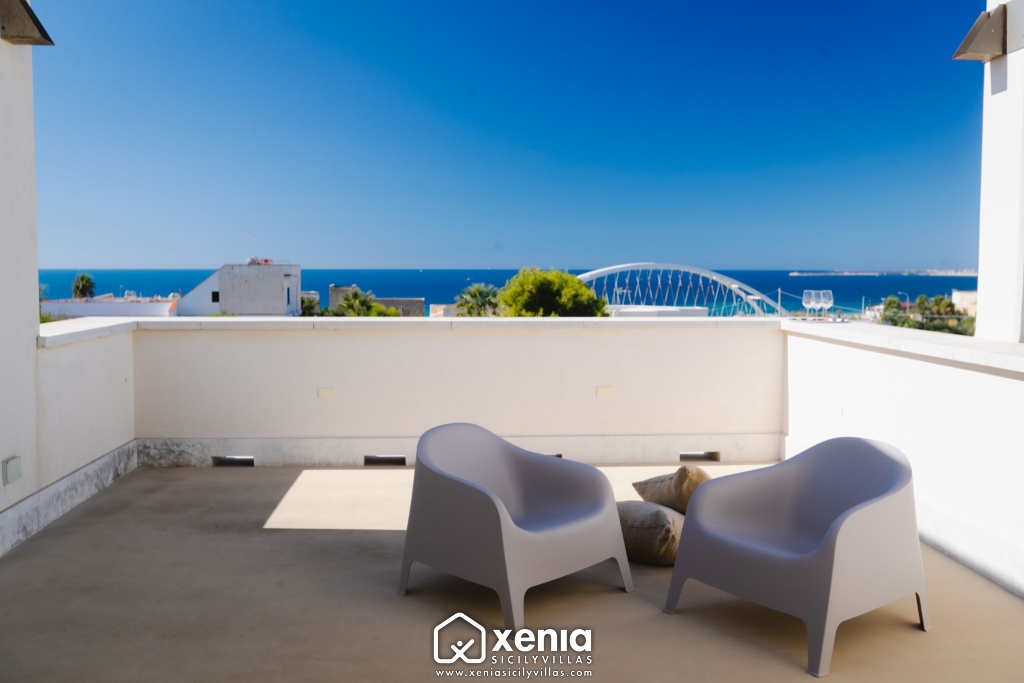 32-5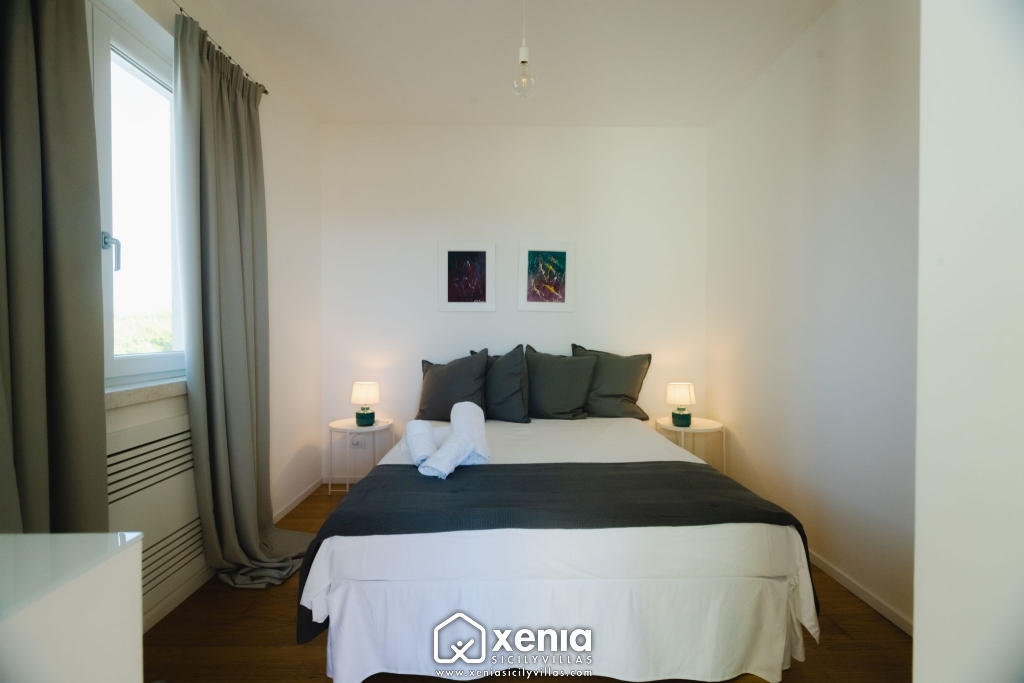 33-5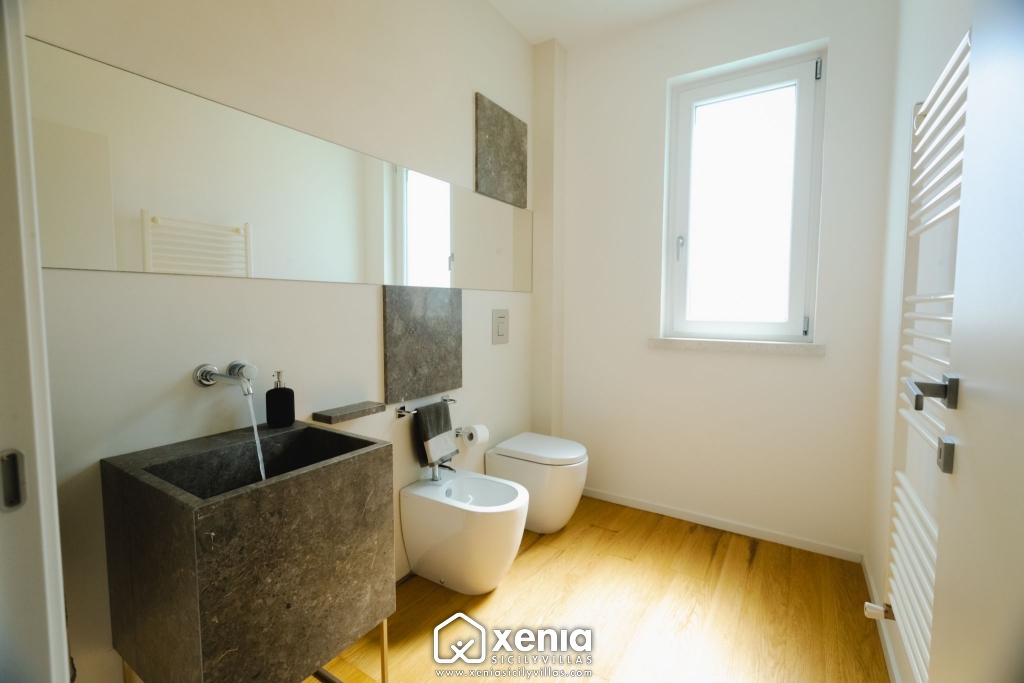 34-5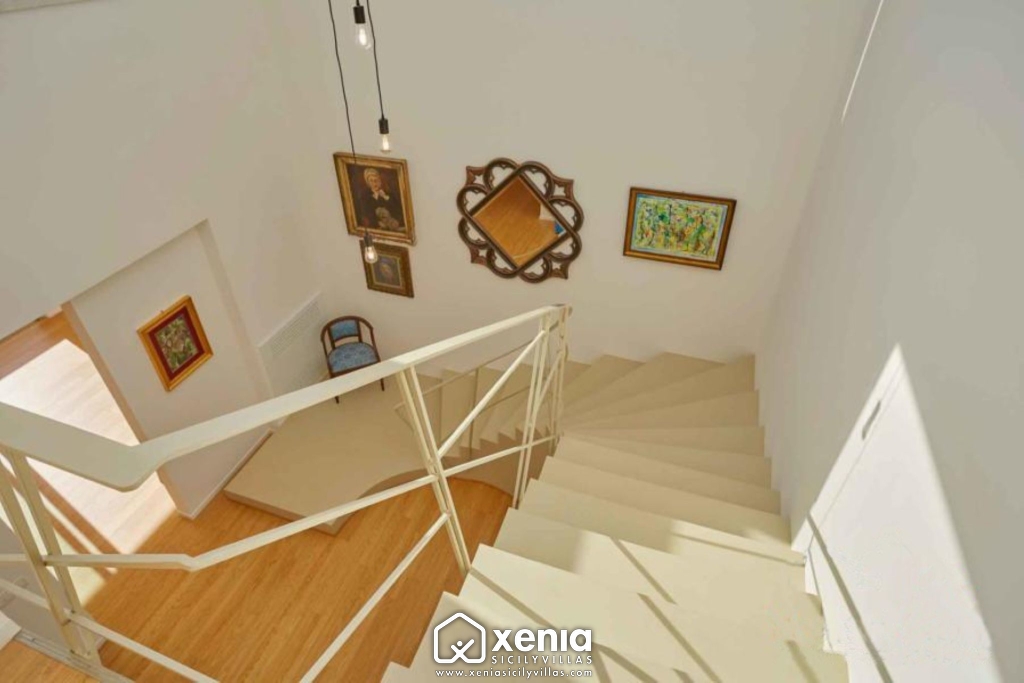 35-5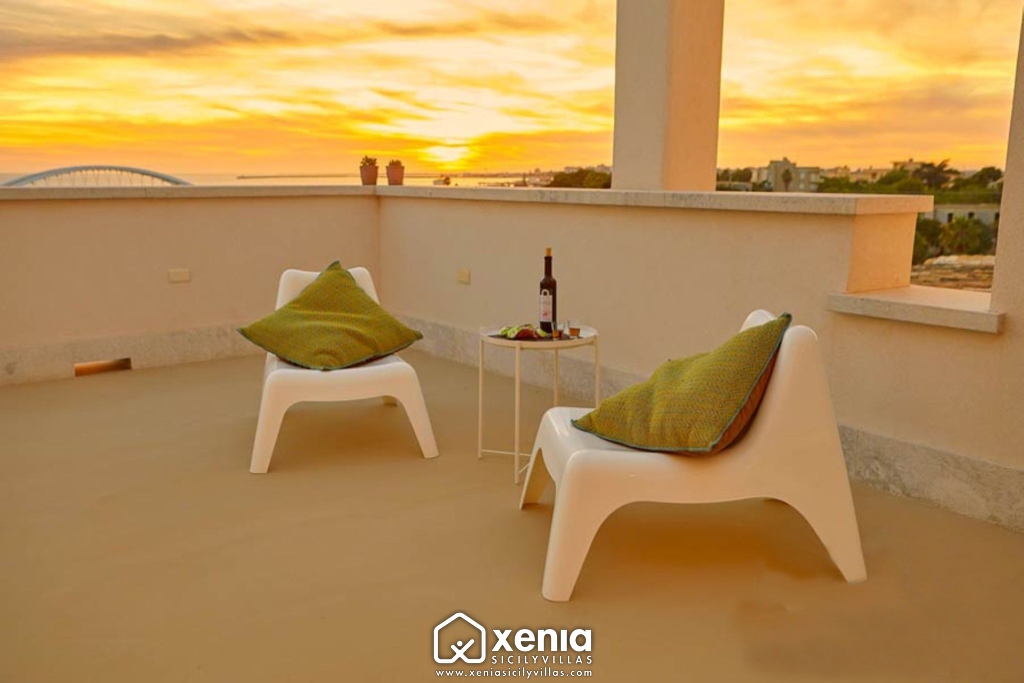 36-5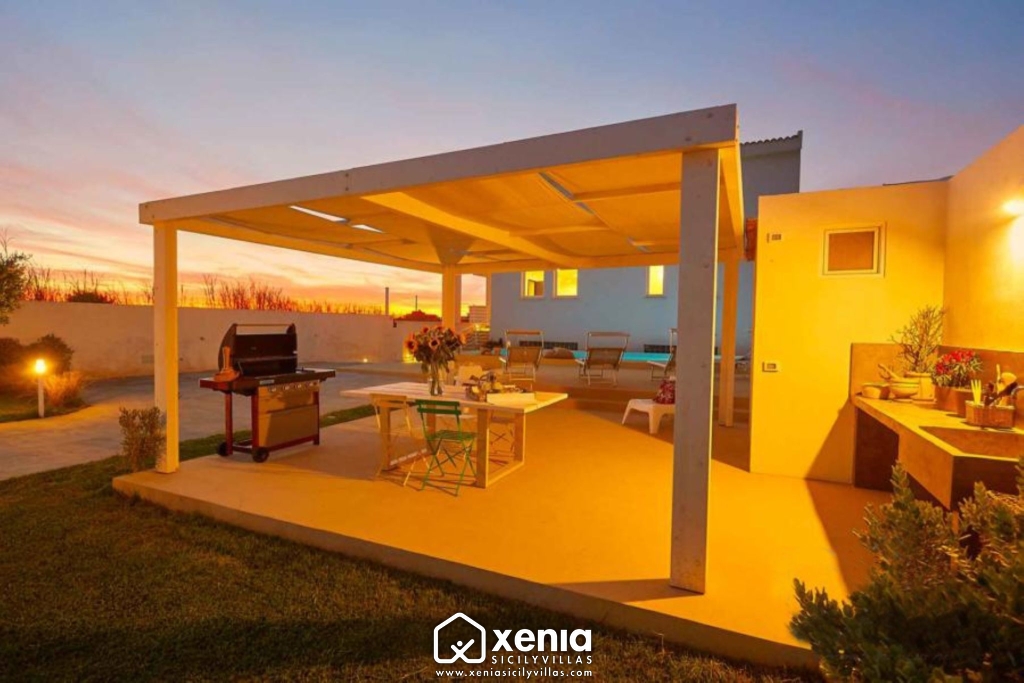 37-5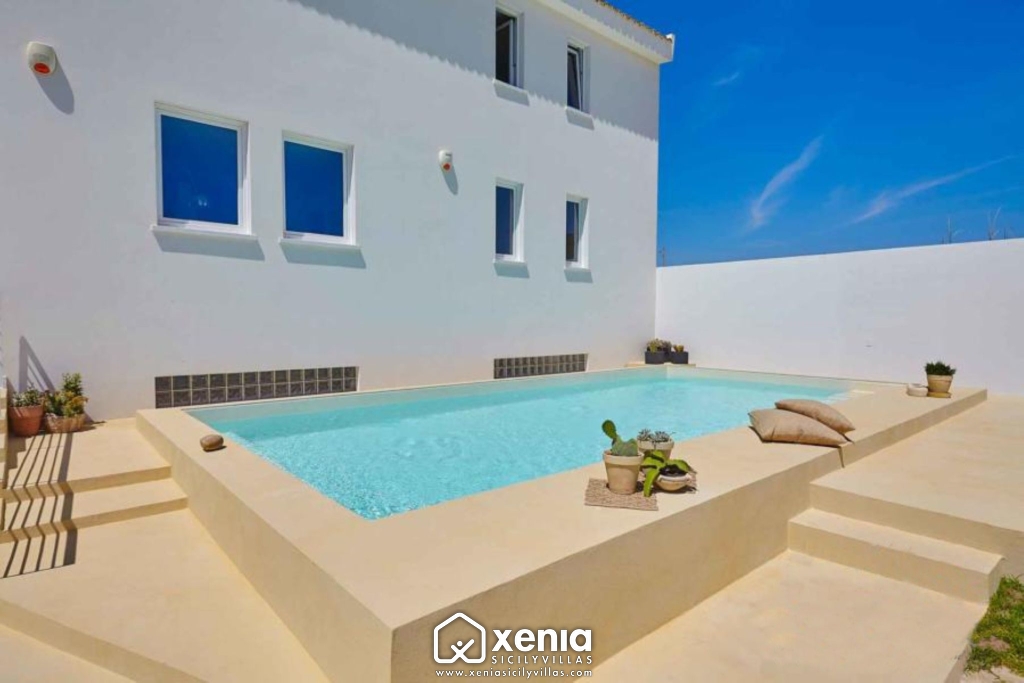 38-5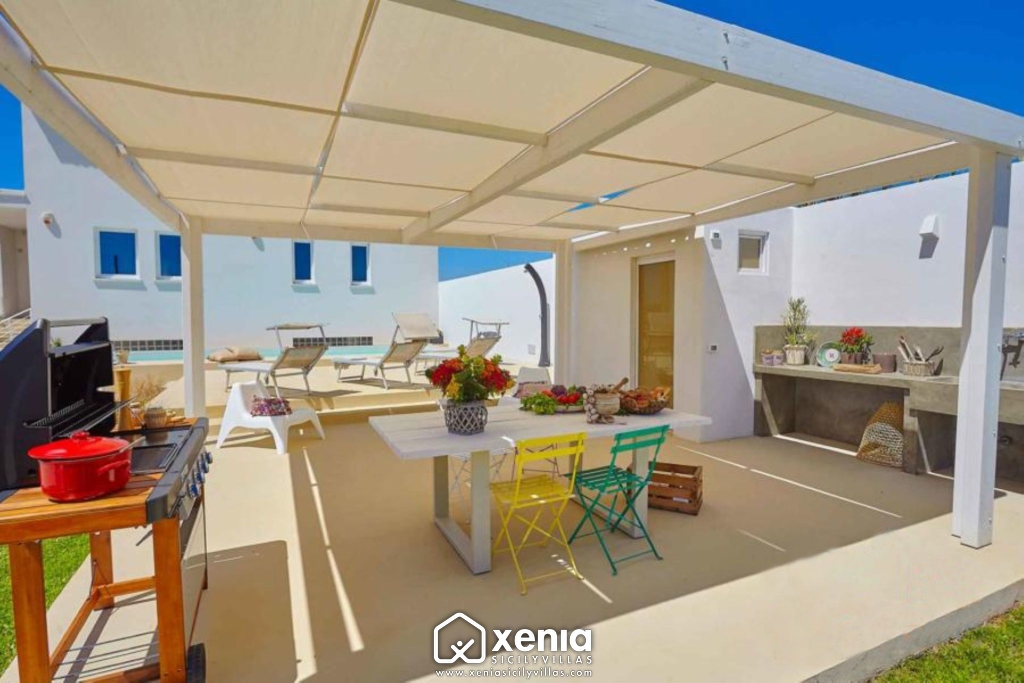 39-5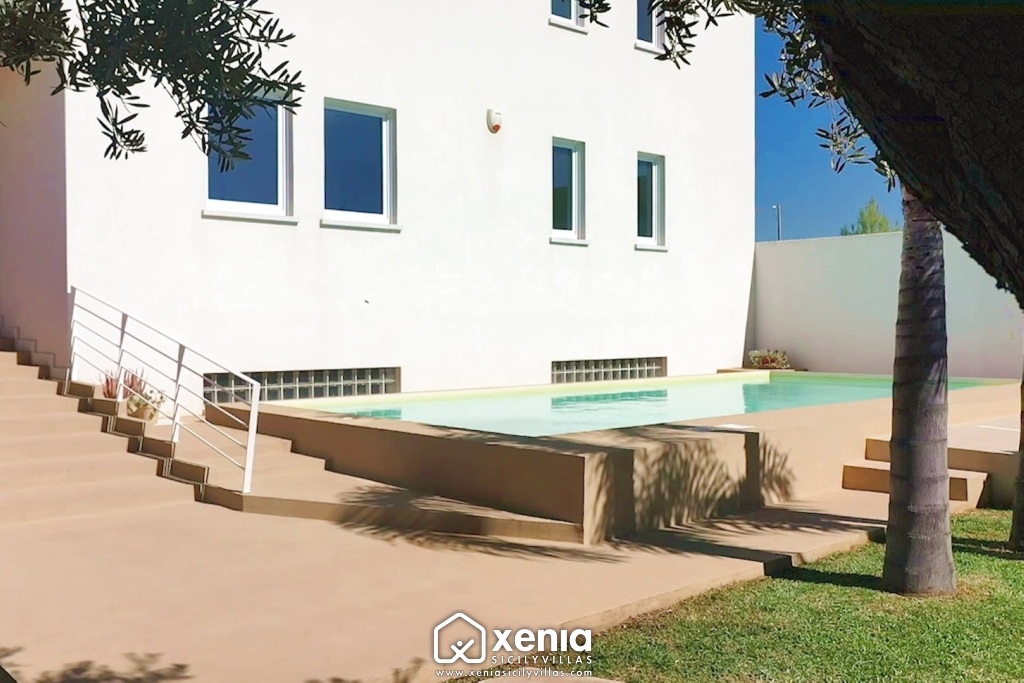 40-5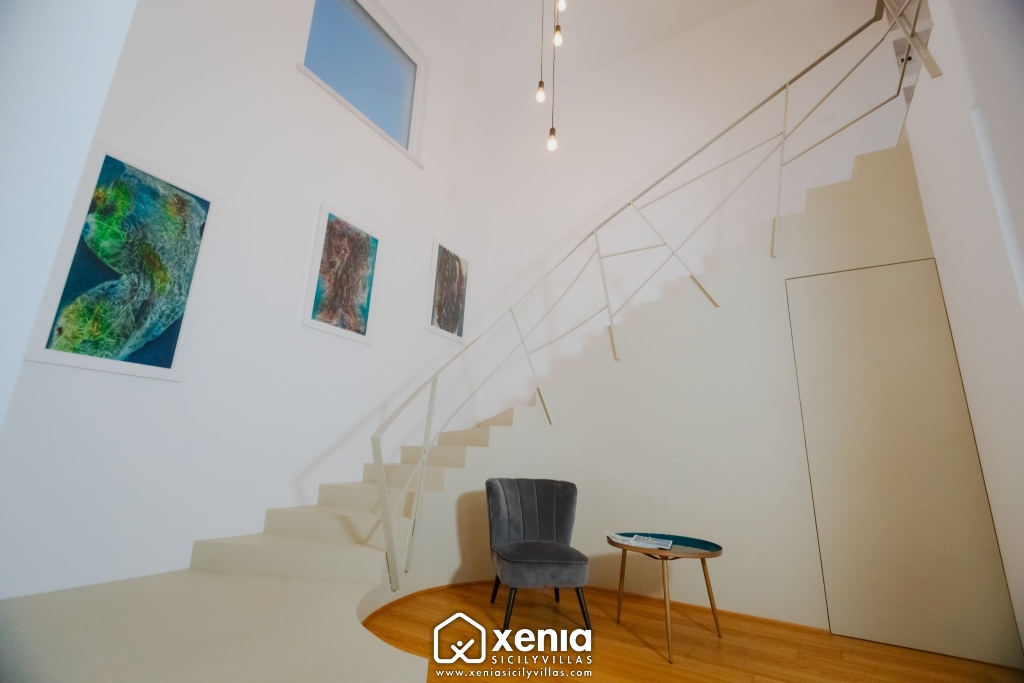 41-5
Interiors
Villa Delia in Mazara del Vallo runs entirely on eco-friendly photovoltaic energy. The villa is divided into 3 apartments.
Main Flat, on the first floor, measures 270 sq.m., and is composed of 4 air-conditioned bedrooms featuring a terrace with a sea view, 5 bathrooms (one with a bathtub), a large, fully equipped kitchen, large windows, living room with fireplace and elegant dining room.
On the ground floor/in the basement are the 80 sq.m. Red Flat and the Blue Flat, each with 2 bedrooms, 2 bathrooms, living room, attractive kitchen and a variety of interesting furnishing elements. The villa offers a total of 8 bedrooms, 9 bathrooms, 3 kitchens and 3 living rooms. Each kitchen is equipped with pots and pans and dishes, fridge, electric oven, microwave oven and LCD TV. Free Wi-Fi internet.

Exterior
Marvellous villa, with an appealing, modern design, just 300 m from the beach, with private swimming pool, whirlpool tub and numerous other facilities; located near the seafront, with restaurants, bars, pubs and pizzerias.
The villa has a garden for the exclusive use of guests, with a barbecue, terrace with a sea view and swimming pool with solarium. 2000 sq.m. of open land; reserved parking in a closed-off area.

Location
This villa is the ideal place to relax and enjoy the splendid nature of this part of Sicily. The Old Town is 1.5 km away, and the nearest bathing area with amenities is 300 m away. Also very close by (about 4 km) is the Lago Preola and Gorghi Tondi WWF Nature Reserve.

Details
Reserved parking in a closed-off area is included with the booking of the villa. The area is not served by public transport, so we recommend hiring a car. We are, however, able to provide assistance for transport, such as taxi and/or shuttle services.
Guests booking the villa are entitled to a 10% discount on all the "Experiences" and "Services" proposed by Xenia Sicily Villas.